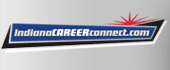 Job Information
Lighthouse Academies

Physical Education Teacher for 2021-2022

in

Gary

,

Indiana
Physical Education Teacher for 2021-2022
×Email This Job
Your First Name
Your Last Name
Your E-Mail Address
E-Mail Address to Share WithSubjectMessage
Prove you're not a robot
Send E-MailClose
Gary, IN - Gary Lighthouse College Prep Academy
Tell Us Who You Are
First NameLast NameE-Mail Address
Please complete all 3 fields.
How Do You Want to Share?
Job Description
Are you an educator seeking a position that provides a forward-thinking educational experience to change the trajectory of the students you serve? If so,Gary Lighthouse College Prep Academyis the right place for you! We are currently seeking an innovative, energetic and committedPhysical Education Teacherto join us effective immediately.
Please submit your application or send your resume directly to Christine Ginty at christine.ginty@lha.net for consideration.
DETAILS:
Lighthouse College Preparatory Academy is a 9-12 public education institution that prepares scholars for the innovation and knowledge-based economy.

We are currently seeking aphysical education teacherlooking to make an impact on the lives of scholars in Northwest Indiana.

We offer competitive salaries and benefits packages.

We look to grow our employees through in depth coaching and a robust professional development program.
Are you ready to be the next strong addition to our team of change-agents?Apply Now!
Skills & Requirements
EDUCATION & EXPERIENCE:• Bachelor's degree required, Masters Degree preferred• Minimum of two years teaching experience in an urban public school or charter school setting preferred• Required state teaching certification/licensure preferred• Strong desire to work within an innovative, urban educational program
CORE COMPETENCIES:• Mission Focused• Driven towards Excellence• Results Oriented• Culturally Proficient• Collaborative Colleague• Constant Learner
KNOWLEDGE & SKILLS:• Ability to use data to inform instruction and decision-making related to student achievement• Ability to turn best practices into high quality, goal-driven results• Highly effective writing, oral and interpersonal skills to communicate with a varied audience• Data managements tools, organizational tools, computer skills (Microsoft Office and Google)
Qualifications