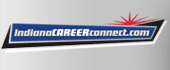 Job Information
Star Truck Rental

Lead Diesel Mechanic / Technician

in

Goshen

,

Indiana
This is a 2nd shift position with 4 - 10 hours shifts.
STAR TRUCK RENTALS PRIDES ITSELF IN OUR COMMITMENT TO EACH AND EVERY ONE OF OUR DIESEL MECHANICS. WHEN YOU JOIN STAR, YOU ARE JOINING A FAMILY. AT STAR, WE STRIVE TO PROVIDE TOP NOTCH BENEFITS AND A FAMILY CULTURE THAT UNDERSTANDS THE IMPORTANCE OF THE BALANCE BETWEEN YOUR WORK AS A DIESEL MECHANIC AND YOUR LIFE.
Star's employees and their families are a top priority. That's why we offer all our diesel mechanics an excellent benefits package, with exceptional medical coverage, dental and vision benefits, 401K with a company match, profit sharing, flexible dependent care and medical spending accounts, free employee, spouse and child life insurance, free disability insurance and employee referral bonuses to name a few.
WHAT YOU'LL DO As a Diesel Mechanic / Technician with Star Truck Rentals, you will…
Mechanics perform all levels of preventive maintenance services
Identify warrantable repairs and document repair order
Maintain work area appearance and safety
Technicians will road test vehicles when necessary to diagnose malfunctions or to ensure that they are working properly.
Perform duties with little or no supervision and in a timely and efficient manner
Inspect brake systems, steering mechanisms, wheel bearings and other important parts to ensure that they are in proper working condition
Technicians perform routine maintenance such as changing oil, checking batteries and lubricating equipment and machinery
Raise trucks and heavy parts or equipment using hydraulic jacks or hoists
Technicians inspect, test, and listen to defective equipment to diagnose malfunctions, using test instruments such as handheld computers, motor analyzers, chassis charts and pressure gauges
Mechanics inspect and verify dimensions and clearances of parts to ensure conformance to factory specifications
Repairing and troubleshooting of major components such as engine, transmission, and differentials
Other projects and tasks as assigned by supervisor
Enhance maintenance department and organization reputation by accepting ownership for accomplishing new and different requests; exploring opportunities to add value to job accomplishment
Update job knowledge by participating in educational opportunities; reading technical and regulation publications
Comply with federal and state vehicle requirements by testing engine, safety, and combustion control standards
WHAT'S REQUIRED Star requires the following of all our Diesel Mechanics….
3-8 years of diesel mechanic experience (preferred)
High school diploma or equivalent
Diesel Mechanic / Technician training not needed but is a plus
A valid driver's license is required, and, Diesel Mechanics must either possess a CDL or have the ability to obtain a CDL license required
A positive attitude
Mechanics must be available for on-call rotation