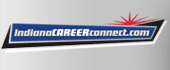 Job Information
Master Brand Cabinets Inc

Production Supervisor

in

Goshen

,

Indiana
Position Profile
Supervisor Second Shift
*Position Summary: *
Responsible for the supervision of operational activities in our brand new state of the art finish line in accordance with departmental policies, procedures, and standards to achieve established production schedules and desired quality levels.
*Accountabilities: *
Supervises the activities and personnel engaged in manufacturing of products within their assigned department and shift.
Interprets, applies, and/or enforces all company policies, programs, rules, regulations, labor contracts, and safety rules.
Achieve departmental, plant, and corporate goals for safety, quality and productivity.
Promote clean, safe work areas thought the plant by continuously checking for hazardous conditions.
Leading production employees in continuous improvement activities
Maintaining employee morale by portraying a positive image of the company.
Develop, direct, and manage manufacturing personnel and train them to properly utilize all equipment and tools.
Direct manufacturing personnel to maintain product quality and meet customers' requirements.
Consistently administers company policies and practices regarding attendance, performance, etc.
Communicates with employees on a regular basis.
Expected to participate in activities such as training and safety programs in order to enhance the overall effectiveness of the work area(s) involved.
Knowledge, Skills, & Experience:
Maintains the technical and managerial skills required to effectively administer the production process.
Exposure to Lean manufacturing and knowledge of lean tools and methods.
Strong analytical, problem solving, delegation and conflict resolution skills.
Exceptional leadership, interpersonal, and organizational skills.
Strong written and verbal communication skills.
Must be adaptable to change and have the ability/desire to make a difference.
Solid math skills and measurements are essential.
Ability to read a drawing.
Mechanical aptitude is a plus.
Minimum of 3-6 years supervisory experience preferred in manufacturing.
Knowledge of CNC computerized equipment.
Experience in finishing/assembly of wood components.
Knowledge of the cabinet industry.
*Education: *
**
**BS degree or AS degree in a technical or business related field preferred

Minimum of 3-6 years supervisory experience in a manufacturing setting

Must have exposure to lean or continuous improvement
*Organizational Relationship: *
Reports to Sr. Manufacturing Manager
IND4
About MasterBrand Cabinets
Great People. Great Brands. Great Future.
It's more than just a slogan – it's the heart of who we are and what we do. At MasterBrand Cabinets, we understand the importance of working hard and living well. It's our people-first company philosophy that allows top talent to feel valued and fulfilled. With annual revenue of more than $1 billion, we reward individual contribution, promote career mobility, and allow you to grow as we do. We have a long history of success at MasterBrand Cabinets with a family of prominent brands, as well as partnerships with key customers in every channel. Our focus is achieving meaningful results to make our organization even stronger and our future even brighter.
For full-time, regular employees, MasterBrand Cabinets offers competitive compensation and benefits, including paid holidays and vacations, 401K, and medical/dental/vision insurance.
In order to be considered for employment, you must complete an Application for Employment in its entirety. Only applications that are fully completed shall be considered by MasterBrand Cabinets.
You will be contacted for an interview if MasterBrand Cabinets believes you may be qualified for an open position(s). If you are made an offer of employment, the offer of employment will be contingent upon successfully completing a background check and a drug screen. In addition, prior to reporting to active employment, you will need to verify eligibility for employment in the United States.
MasterBrand Cabinets, Inc., is an Equal Opportunity Employer and provides a Drug-Free Workplace. All qualified candidates will receive consideration for employment without regard to their race, color, religion, sex, national origin, or status as a qualified individual with a disability or Vietnam era or other protected veteran status.
ID: JR-11449
Category: Manufacturing/Production Group
Type: Full-Time