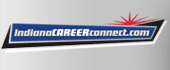 Job Information
NiSource

Transportation Clerk

in

Goshen

,

Indiana
NORTHERN INDIANA PUBLIC SERVICE COMPANY Transportation Clerk - GOSHEN Under direct supervision, maintain automotive equipment records and related reports. Perform duties such as:1.Prepare and process purchase requisitions, local purchase orders, voucher requisitions, and auxiliary forms and records.2.Check prices and terms of invoices and process for payment.3.Post and maintain automotive maintenance records.4.Prepare forms for registration and licensing of automotive equipment; secure special permits.5.Record gas and oil consumption.6.Assign pool cars as prescribed.7.Prepare and maintain other departmental records such as: License plate and car title registers.8.Post estimates to prescribed job work contracts for damage claim billing.9.Receive and relay messages. 10.Maintain neat and orderly records and files. 11.Perform duties in accordance with the Companys procedures, practices, and safety rules. 12.Report irregularities and abnormal conditions.13.Direct the work of one or two employes assigned to assist. 14.Assist in the training of other employes.15.Perform similar or less skilled work in this classification or, when the diversity of work load requires, perform similar or less skilled work in equal or lower classifications.
. Qualifications: Meet the Companys requirements as to General Qualifications, and meet the following: 1.Three (3) months experience as an Operating Utility Clerk, or the equivalent. 2.Have satisfactorily performed the duties of Operating Utility Clerk, or the equivalent.
NiSource is committed to providing equal employment opportunities in each of its companies to all employees and applicants for employment without regard to race, color, religion, national origin or ancestry, veteran status, disability, gender, age, marital status, sexual orientation, gender identity, genetic information, or any protected group status as defined by law. Each employee is expected to abide by this principle.By applying, you may be considered for other job opportunities.
Value inclusion within your day to day responsibilities by respecting others perspectives/convictions, engaging others opinions, creating a safe environment where people, ideas, and opinions are valued within your Team/Customers and external partners.Respect and take into consideration diversity within your Team/Customers and external work partners by valuing different world views, challenges, and cultures that represent all walks of life and all backgrounds.Treat others with respect and consideration. Actively participate in creating and contributing to a positive work environment.
For immediate consideration, please apply on-line at careers.nisource.com before10/1/20.
Job Family: Clerical
NiSource