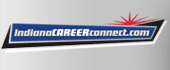 Job Information
Goodwill Industries of Michiana, Inc.

Granger Custodian (Part Time 25 hrs)

in

Granger

,

Indiana
Granger Custodian (Part Time 25 hrs) - Granger, IN
Granger Custodian (Part Time 25 hrs)
21-Dec-2020 to 19-Feb-2021 (EST)

Granger, IN, USA

$9.00

Hourly

Part Time
Store Discount & Retirement Savings Options
Job Objective:
To maintain the cleanliness of the retail store and to present a positive image of Goodwill to the community. Position reports to the Store Manager.
Essential Job Functions:
Knows and understands the Goodwill Mission: "Strengthen communities by empowering individuals and families through education, training and job placement."

Public Areas (daily): Clean public rest rooms including toilets, sinks, floors, mirrors, and trash cans.

Restock paper towels, toilet paper and other supplies.

Vacuum all area rugs.

Dust mop floors.

Sweet out all areas not reached by dust mopping such as dressing rooms.

Clean all mirrors, windows, glass doors and display counter(s).

Wet mop floors as needed or directed by management.

Pick up/sweep off trash from outside of the store (front and back).

Remove snow and salt areas as needed and directed by management.

Empty all trash cans.

Change outside sign as directed by management.

To be familiar with and use universal precautions when dealing with blood or other bodily fluids.

Non-public Areas (daily): Clean employee rest rooms including toilets, sinks, floors, mirrors, and trash cans.

Sweep and mop stock room and rest room floors as needed.

Clean break area including table, microwave, sink and refrigerator.

Empty all trash cans.

Vacuum and dust manager's office as directed.

Other duties as assigned by supervisor.
Required Skills/Abilities:
Be well groomed and personable.

Ability to climb a ladder.

Ability to work outside as required to clean the parking lot, shovel snow, and change sign.

Must be bondable.

Must be able to meet and deal with the public politely and pleasantly.

Follow the dress code and wear designated identification as provided.
Equipment Used:
Broom

Dustpan

Wet mop

Vacuum cleaner

Ladder

All general cleaning supplies and materials

Shovel

Signage letters and pole

Compactor, must be 18 to operate

Forklift, must be 18 to operate with certification

Pallet jack

Pallet stacker
Physical Requirements:
Ability to stand and walk for extended periods of time.

Good physical stamina.

Ability to bend, stoop, reach and lift.

Good eyesight and hearing.

Ability to handle exposure to cleaning chemicals and other industrial strength products.
Goodwill Industries of Michiana, Inc https://MichianaGoodwill.applicantpro.com