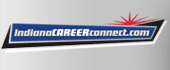 Job Information
Goodwill Industries of Michiana, Inc.

Granger Sales/Production Associate (Full Time 2 at 30 hours)

in

Granger

,

Indiana
Granger Sales/Production Associate (Full Time 2 at 30 hours) - Granger, IN
Granger Sales/Production Associate (Full Time 2 at 30 hours)
13-Jan-2021 to 12-Mar-2021 (EST)

Granger, IN, USA

$9.00

Hourly

Full Time
Store Discount, Vacation, Holidays, Insurance & Retirement Savings Options
JOB OBJECTIVE
To receive, sort, price, tag and stock donations, keeping the flow of donations moving quickly from drive-thru to the sales floor, and to generally aid in the smooth operation of a fast-paced retail store. Position reports to Store Management and/or Production Supervisor.
ESSENTIAL JOB FUNCTIONS
Knows and understands the Goodwill Mission: "Strengthen communities by empowering individuals and families through education, training and job placement".

Production:

Sort, price, size pants and tag for sale all donated textile and accessories at a rate of 80 pieces per hour within quality standards.

Accurately track quantity of goods processed.

Move carts containing goods to be processed.

Process donations and move merchandise directly to sales floor.

Empty donation box and process donations.

Empty trash into compactor as needed.

Put out stock by category in a timely manner while watching for exceptions to standard pricing.

Cashiering:

Accurately count money and make change.

Accurately ring register being aware of proper pricing.

Know Visa and MasterCard procedures, all forms of payment and discounts including Goody Bucks, Good Points and MGB.

Properly bag merchandise.

Alert management regarding altered tickets.

Communicate specials to customers.

Acknowledge all customers and contributors in a helpful & friendly manner

Refer customers to management as warranted.

Watch for shoplifting, for ticket switching and for non-store people in unauthorized areas.

Maintain safe working and shopping environment.

Ask every paying customer if they would like to Round Up (their change goes to support our Mission)

Know how to properly use the overhead paging system and be able to make promotional announcements.

Attend the Donation Drive Thru:

Answer the door as soon as the buzzer rings and politely greet the donor.

Promptly unload donations for donor.

Able to politely refuse unacceptable items.

Keep a tally of Drive-Thru customers.

Answer all telephone calls in a professional manner by at least the 3rd

Assist callers if possible.

Direct all other calls to management.

Log truck as requested by management.

Prepare stock by sorting, sizing, pricing and hanging as necessary.
Goodwill Industries of Michiana, Inc https://MichianaGoodwill.applicantpro.com