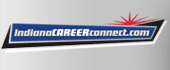 Job Information
Road & Rail Services

Vehicle Shuttle

in

Greensburg

,

Indiana
Vehicle Shuttle
Jobs

Job Map

Login

Greensburg, IN, USA

14.00

Hourly

Full Time

Health, Dental, 401k, Paid Weekly, Annual Bonus, Paid Vacation and Holidays.

Email Me Similar Jobs Email Me This Job

Job Title: Vehicle Shuttle

Location: Greensburg, IN

Schedule: All

Pay Rate: $14.00 per hour to start

We are holding Job Fairs all week at a location near you! You may also call 812-777-4445!

Locations and times;

Monday, 5/3/21;
Holiday Inn Express & Suites Shelbyville 12pm-9pm
38 W Rampart Road
Shelbyville, IN 46176
Tuesday, 5/4/21;
Hampton Inn Columbus/Edinburgh
12pm-9pm
12161 US-31
Edinburgh, IN 46124
Wednesday, 5/5/21;
Holiday Inn Express Cincinnati West
12pm-9pm
5505 Rybolt Road
Cincinnati, OH 45248
Thursday, 5/6/21;
Hampton Inn Indianapolis South
12pm-9pm
7045 McFarland Blvd
Indianapolis, IN 46237
Position Summary: Automobile Valet
Drive new cars throughout the customers property.
Road & Rail Services Greensburg, IN
Areas of Responsibility:
Comply with all industry, customer and company safety regulations and operating procedures

Conduct Vehicle inventory

Drive vehicles to proper parking bay by assigned route

Drive manual and standard transmission motor vehicles

Perform housekeeping duties as required by Management

What's Required:

High School Diploma/GED or Ability

Safety first mentality

Ability to work in fast paced environment

Able to meet attendance requirements

A team work, can do attitude and willing to learn

Valid state driver's license

We appreciate and encourage our associates to share their ideas and help shape our future. We want our associates to play a key role in growing our business. With our locations across North America, there are opportunities to grow with our Company. Apply Now!

We Offer:

A Full Benefits package including Medical, Dental, 401K, Short/Long Term Disability

Paid Holidays and Vacations

An annual Steel Toe Boot allowance

All Personal Protective Equipment (PPE) provided

Veteran Friendly

A promote from within mentality

and much more!

Company Overview

Established in 1987, Road & Rail Services has grown and diversified to become a leading provider of rail-related services in North America. Our network of skilled associates provides plant and terminal operating expertise as well as field maintenance of rail assets for railroads, rail shippers, and owners of rail related equipment and facilities. Visit us online at www.roadandrail.com for more information!