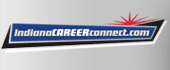 Job Information
Patten CAT

Field Service Technician - Rental

in

Hammond

,

Indiana
Working Hours/Days
M-F 6:00am-2:30pm with the potential of daily OT
Overview
POSITION SUMMARY:Perform service repairs and preventive maintenance; providing superior service and representing Altorfer's professional image. Must have experience with Caterpillar, Perkins, Deutz, JLG, Genie, Kubota, Polaris, Skyjack, and Broderson.
Basic Duties
PRINCIPAL FUNCTIONS & RESPONSIBILITIES (including, but not limited to):
Ability to properly and completely fill out all service reports, inspection checklists and timecards within department guidelines.

Completes all paperwork before moving on to next job; communicates extra time needed to complete tasks to dispatcher.

Ability to use SIS, ET, parts and service manuals.

Properly segment jobs and order parts accordingly.

Return unneeded parts immediately upon job completion, complete all necessary warranty documentation and send completed follow up forms on a timely basis.

Effectively communicate job status to customers and office personnel.

Works in an efficient manner; at customer's jobsite, in the shop and when driving to location or shop.

Capable of in-depth electrical, hydraulic and power train relate troubleshooting using prescribed tool, guidelines and documentation.

Maintain Altorfer supplied tooling and equipment, including company provided service vehicle.

Technician may be required to orchestrate special parts arrangements to ensure that downtime is reduced as much as possible.

Perform mechanical work relating to the business of the department.

Keep current with industry standards.

Maintain a high level of customer satisfaction, with excellent work ethic, neat appearance and good communication skills. Take full ownership of job.

Use safe working practices.

Must have the ability obtain & maintain a Class "B" CDL

Redos or excessive labor do not exceed 5% of total labor hours worked and no cases occur where the customer or company's equipment is damaged due to mechanic's neglect or abuse.
Qualifications
EDUCATION/QUALIFICATION/EXPERIENCE:
High School Diploma or equivalent, three years Heavy Equipment Field experience. Excel and email.
SKILLS/ABILITIES:
Ability to perform high quality repairs, in an efficient fashion, and maintain a clean working environment while working in the field. Must be able to work independently. Ability to use resources for information (when written documentation is not available), has good decision making practices and ability to follow directions . Demonstrates effective communication ability, representing Altorfer's professional image to customers and office personnel. Must have good organizational skills and ability to write technical reports. Must have intermediate keyboarding skills with a basic knowledge of Office software, preferably MS Word.
Equal Opportunity Employer M/F/Disabled/Vets
Physical Requirements/Working Conditions
PHYSICAL REQUIREMENTS/ENVIORNMENTAL CONDITIONS:
"C" Constantly (6-8 hrs/day), "F" Frequently (3-6 hrs/day), "O" Occasionally (up to 3hrs/day), or "NA" if not applicable.
F
Climbing
F
Stooping
F
Kneeling
F
Crouching
F
Crawling
F
Reaching
F
Standing
F
Sitting
F
Walking
F
Grasping
F
Repetitive Motion
F
Keyboarding
F
Pulling
F
Lifting
F
Pushing
F
Up to 25 lbs.
F
Up to 25 lbs.
F
Up to 25 lbs.
F
26-50 lbs.
F
26-50 lbs.
F
26-50 lbs.
F
Over 50 lbs
F
Over 50 lbs.
F
Over 50 lbs.
F
Subject to both inside and outside conditions
Need help finding the right job?
We can recommend jobs specifically for you!
Req No. 2021-3803
Category Technicians
LocationUS-IN-Hammond
Type Regular Full-Time
Union or Non-Union Union - 150
Division Rental
Company Altorfer Industries Inc.