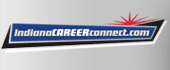 Job Information
Kinder Morgan

Operations Supervisor

in

HAMMOND

,

Indiana
Operations Supervisor
Job ID #: 22419
Location:
IN-HAMMOND
Functional Area:
Management
Position Type:
Full Time
Experience Required:
5 - 7 Years
Relocation Provided:
No
Education Required:
High School Diploma
RC/Department:
6744 -MWREG BP WHITING :MWREG
Position Description
The primary requirement of this position is supervisor coverage. Needs to understand that this is a position that involves working anytime 24/7, 365 days a year. Needs to be very flexible and willing to cover for supervisor vacations/PTO/call-offs/etc. Note: normally, you will be given a minimum of 3-weeks' notice for coverage needs (except for emergency coverage). The secondary requirement of this position will be to manage our Maintenance Maximo System Database. To expand and manage the maintenance program for BP Whiting. Utilize the current maintenance program Maximo. Manage systems that will assign and track preventative maintenance work orders, track fuel and maintenance costs, track machine and equipment hours, create and track non-routine maintenance tasks through work orders on all BP Whiting equipment. Assist BP Whiting management with supervising the union employees on non-maintenance issues.
Position Requirements
Other Position Requirements:
• Flexible work hours which may include shift work, overtime, weekends, and holidays. Rotation with the other supervisors may be required.
Vacation/PTO coverage for operations supervisors will be required. • Supervises operations/maintenance, contractors, technical and administrative activities in a manner consistent with safe company operations, maintenance, financial and organizational requirements.
Basic computer skills required (email, Word, Excel, PowerPoint, etc.) • Supervise the development of terminal personnel • Assure the utilization of specific controls, procedures and safety criteria for each of the terminal functions • Assess and recommend new procedures to reduce costs, improve productivity, and conform to KM Safety Quality and Environmental (SQE) policy • Understand the operations and has the ability to supervise union employees • Requires availability to support operations superintendent and assist in managing employees when required
Smoke School Training is required every six months • Requires the ability to supervise and support numerous operations simultaneously, maintenance tasks simultaneously, and contractors simultaneously • Support new business as it arrives
• Conduct contractor safety meetings, assign and create Job Hazard Analyses (JHAs) as required • Manage the Maximo maintenance software • Conform to all KM SQE standards, policies, and procedures • Actively participate in KM training, SQE meetings, and create Site Specific Procedures (SSPs) and JHAs Mid-Level – Associate's degree (A.A.) or equivalent from two-year college or technical school or equivalent combination of education and 5-7 years of manufacturing experience • 5 years of progressively more responsible industry experience in appropriate maintenance and operations areas • Demonstrated knowledge and experience relative to bulk operations including experience with rail loading and unloading, truck loading and unloading, and barge loading and unloading • Basic understanding of bulk transfer equipment such as grain legs, conveyors, mobile equipment such as forklifts and loaders, skid steers and dozers; understanding of the bulk (pet coke, cement, coal, grain, salt, etc.) unloading equipment • Strong supervision and planning skills in a union environment and with demonstrated ability and practical judgment to handle diverse and/or complex operations problems • Ability to take initiative, exhibit self-direction, and work with coworkers as a team to accomplish defined goals in a challenging environment • Good communications, motivational, and coordination skills • Conduct safety meetings in compliance with company policy in a professional manner • Investigate and report incidents • Ability to work in an environment that includes dusts (pet coke, cement, coal, grain, salt, etc.) • Must be able to wear standard provided PPE (hard hat, safety eyewear, KM uniform, gloves, rain gear, steel toe boots) • Physical requirements include, but may not be limited to, walking up and down stairs/ladders, negotiating uneven surfaces, and carry up to 50 pounds • Excellent communication skills, both person-to-person and electronic communication • Excellent math skills (addition, subtraction, multiplication, division, percentages, and fractions) • Maintain regular dependable attendance and high level of performance • Open to a flexible work schedule. Weekend, overtime and holidays as required. Typical 9-12 hour shifts required.
• Successful completion of a background check and drug screen upon offer • Must possess and maintain a valid driver's license and a driving record satisfactory to the company and its insurers • Other related duties as assigned
Preferred Experience, Skills and Knowledge (above the minimum requirements; not required, but advantageous in this position) • Previous experience in the bulk loading and offloading industry • Previous experience in hydraulics, welding, electrical, and PLC equipment • Previous experience managing/supervising union employees • Experience in supervising multiple operations simultaneously • Experience with Environmental, Health, and Safety programs • Managing of maintenance software • Knowledge of this type of industry maintenance, including but not limited to wheel loaders, skid steer loaders, forklifts, dozers, backhoe, cranes, remote control cranes, and PLC operation systems
We are an Equal Opportunity Employer and do not discriminate against any employee or applicant for employment because of race, color, sex, age, national origin, religion, sexual orientation, gender identity, status as a veteran, and basis of disability or any other federal, state or local protected class.