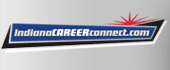 Job Information
Fiat Chrysler Automobile

Sr. Software Engineer

in

Hyderabad

,

Indiana

India
Sr. Software Engineer
Job ID:GICR-282
Career Area:Information Technology
Job Category:Information Technology-Information Communication Technology
Location:Hyderabad,Telangana
,IN
Date Posted:March 2, 2021
Brand:FCA Group
Apply (careers.fca@fcagroup.com)
Share this job
Share on Facebook

Share on Twitter

Share on Linkedin

Share by Mail
Job Overview
Qualifications
Key Responsibilities:
Sr.Software Engineerwith experience in building high-performing, scalable, enterprise-grade applications. 5 to 8 years of experience in Microsoft Technology ASP.NET MVC full Stack application development using relational databases like MS SQL Server. Strong SQL skills with database development experience. Strong communication skills. Collaborate with other professionals to determine functional and nonfunctional requirements for new/existing software or applications.
Define all aspects of development from appropriate technology and workflow to coding standards. Communicate successfully all concepts and guidelines to the development team.
Job responsibilities include but not limited to:
Responsible for development, testing, support & troubleshooting of new web applications and modification in existing web applications as per requirements by directly working with business and studying / analyzing requirements.

Executes common System Life Cycle Development processes and standards to define, build, and launch the correct End Result:

Develop design specifications, installation instructions and other system-related information.

Design, develop, implement and maintain a series of programs, subsystem, revision and enhancement of current system.

Strong RDBMS development skills using MS SQL Server.

Verify stability, interoperability, portability, security and scalability of .NET system architecture.

Provide technical guidance and coaching.

Experience in web technologies like Kendo UI, Bootstrap, JSON,HTML, JavaScript, CSS, JQuery, Ajax and open source project SVG-Edit.

Excellent knowledge of software and application design and architecture

Excellent knowledge of UML and other modeling methods

High quality organizational and leadership skills

Outstanding communication and presentation abilities

Self-motivated, driven and capable of working unsupervised

Work with SaaS providers in supporting/developing integrations, data migrations and API setup
Essential:
5-8 years of total work experience in Microsoft ASP.NET MVC web applications.

Able to provide functional support in good time in order to respond to critical usage requests from the business.

3+ years of total work experience with RDBMS (MS SQL Server) development including SQL, ETL Jobs, Windows batch scripts, Stored Procedures

Experience in application DBA activities and MS SQL server administration activities.

Strong SDLC knowledge.

Expert in ASP.NET MVC (Bootstrap, JSON,AJAX, CSS, Javascript, HTML) and SQL coding skills.

Expert in C# backend programming business logic.

Experience in using Kendo UI libraries, and open source project SVG-Edit or similar.

In-depth knowledge of Object Oriented Analysis and software design principles

Exceptional organization and time management to meet timelines

Experience with deploying ASP.NETweb client applications in a high-availability, distributed environment.

Highly Experienced in testing and supporting business critical high visibility distributed applications.

Working knowledge of Agile and DevSecOps
Desirable:
Microsoft full stack team lead with minimum 4 to 7 years of experience in Technical Domain

Collaborate with business, managers and information architects to determine system requirements, deliverables and project milestones.

Participate during the design and development phases by providing feedback to colleagues and business, answering questions and collecting suggestions for modifications and updates.

Strong design and architecture skills with solid object-oriented analysis and design skills.

Design efficient code that meets project requirements for functionality, scalability and optimization

Complete quality assurance procedures on new code through development, testing and implementation to ensure exceptional deliverables for client satisfaction

Knowledge in understanding client server .Net applications with Sybase database.

Knowledge in using testing tools ALM and automation.

Knowledge in Manufacturing automotive domain and plant floor real time applications.
Specific Skill Requirement
ASP.NET MVC, .NET framework 4.5 and above, HTML, CSS, Javascript, JQuery, AJAX, JSON, C#, IIS, Web Services, Kendo UI, Open source project SVG-Editor, MS SQL Server, SQL and experience in developing API's.
Bachelors in computer related field such as Computer Science, Information Systems, or Management Information Systems
Our benefits reflects the FCA commitment to helping you reach your personal and professional goals. In addition to an environment that promotes career development, we offer benefits for a healthy lifestyle and a rewarding future, designed to take care of you and your family, in various stages of life.
As a global company, our employee packages will vary by country, customary norms and the legal entity into which you are hired.