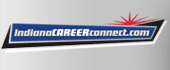 Job Information
Trilogy Health Services

Administrator in Training - AIT

in

Indiana
Do you: Lead By Example? Enjoy Being Rewarded For Your Success? Thrive In a Customer Driven Culture? Love Working With The Elderly? We offer an exciting opportunity to use your skills in a purpose-focused and rewarding environment.
Trilogy Health Services, an innovative, dynamic Long Term Care, Skilled Nursing and Assisted Living company based out of Louisville, KY, is looking for a top-notch Administrator in Training / AIT for our Southeast Indiana Division. Training will be located at our state of the art facility that is to be determined.
The Administrator in Training / AIT is primarily responsible to learn the duties of, and assist, the Executive Director in managing the day-to-day functions of the facility in accordance with current federal, state, and local standards, guidelines, and regulations governing long-term care facilities to assure that the highest degree of quality care can be provided to our residents at all times. Through this program, the AIT will enhance their knowledge of our culture, managerial and problem-solving skills and professional responsibilities in providing senior care at Trilogy Health Services.
When selected to participate in Trilogy's AIT program, the AIT agrees and understands that s/he is making a commitment to work for Trilogy for a period of two (2) years in a location determined by the Company. In addition, the AIT understands that during this program, extensive travel and relocation may be required. For newly licensed Administrators, as well as AITs who successfully obtain his/her NHA license, Trilogy will assign him/her as needed to meet business needs. This may include an Administrator or Executive Director position or project based assignment with our regional support team.
You would be a great fit for our team if you have the following:
Bachelor's degree required

A degree in Public Health Administration, Business Administration or a health related degree is preferred

Effective communicator and great team builder

Must love the elderly!
Southeast Indiana Division
Indiana
Headquartered in Louisville, KY, Trilogy Health Services was founded in December 1997 and is dedicated to being the Best Healthcare Company in the Midwest by providing exceptional, comprehensive care to seniors in our living communities. Trilogy has over 100 locations and continues to grow across IN, OH, MI and KY. Join our growing company and experience the Trilogy Difference. We care for you while you care for others. #C4U
The Trilogy Advantage
Competitive Salaries & Weekly Pay

Substantial Paid Tuition to Purdue Global

Generous Health Insurance Options

Tuition Reimbursement, Scholarships and Student Loan Repayment

Employee Celebrations

And much more!
Equal Opportunity Employer
Trilogy Hires Heroes Just Like YOU!
Shift: 1st Shift
External Company Name: Trilogy Health Services, LLC
External Company URL: www.trilogyhs.com
Location for Portals: Southeast Indiana Division
Indiana