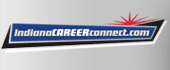 CSL Plasma

Warehouse Associate

in

Indiana
Warehouse AssociateR-0889942015 CSL Plasma
Job Description
1 Routinely lifts and carries material weighing up to 50 lbs. in a refrigerated environment. Tasks involve pushing, pulling, lifting and bending to move equipment and products.
2 Interfaces with different computer systems to receive, store and ship products using barcode scanners
3 Loads and off-loads transport trailers with plasma and supplies, stores and retrieves pallets from freezer, refrigerator and dry storage. Tasks involve the operation of industrial fork trucks and other powered equipment in an environment with temperatures as low as -34º C. Maintain fork truck certification as required by OSHA.
4 Follows company quality control standards and procedures, and complies with all company safety requirements.
5 Identifies and reports errors, procedure exceptions, safety hazards and other conditions that could interfere with productivity, safety or quality.
6 Maintains personal and work group areas in a clean, efficient and safe condition.
7 Performs various activities as directed by supervision involving verification, counting and movement of products in the freezer, refrigerator and dry storage.
8 Other job-related duties as assigned.
Education
• High School Diploma/GED required. Must be able to read and do simple math
Experience
• 1-3 years warehousing experience preferred. Previous fork truck certification and experience in handling bio-hazardous material preferred
Working Conditions
Shares information with internal contacts with common desire to reach a solution

Ability to understand, remember and apply oral and/or written instructions or other information

Ability to complete routine forms or conduct routine oral communications

Occasionally exposed to blood borne pathogens

Frequently required to wear personal protective equipment

Frequently exposed to extreme temperatures

Standing up to 10 hours with moderate amount of time walking, bending, twisting

Ability to lift or carry up to 50 lbs

Overtime and working extended hours may be required

Fast paced environment with frequent interruptions
All qualified applicants will receive consideration for employment without regard to race, color, religion, sex, sexual orientation, gender identity, disability, veteran status, national origin or other legally protected classifications.
Share:
State/ProvinceIndiana
Street Address3750 Perry Blvd.
Equal Opportunity Employer
CSL is an Equal Opportunity Employer. If you are an individual with a disability and need a reasonable accommodation for any part of the application process, please click below.
CSL makes all employment decisions without regard to race, color, religion, national origin, ancestry, age, sex, gender, pregnancy, disability, marital status, sexual orientation, gender identity, genetic information, military status, protected veteran status (specifically status as a disabled veteran, recently separated veteran, armed forces service medal veteran, or active duty wartime or campaign badge veteran) or other classification protected by applicable US federal, state or local law. CSL complies with all applicable employment laws, including but not limited to Title VII of the Civil Rights Act of 1964, the Americans with Disabilities Act, the Fair Labor Standards Act, and the Immigration Reform and Control Act. https://www.cslbehring.com/careers/eeo-statement
CSL Plasma