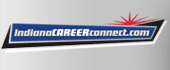 Job Information
Fresh Thyme Farmers Market

Fresh Associate

in

Indianapolis (82nd St)

,

Indiana
Are you passionate about the retail grocery market and organic products? Are you a leader? Are you ready to join one of the fastest growing companies in the retail grocery market? If so, Fresh Thyme Farmers Market is the place for you! Our unique business model, fast paced and growing environment, promote from within culture, and excellent benefits make Fresh Thyme the best employer in the grocery market. Careers have been blooming at Fresh Thyme since our inception in 2012 - yours should be no different!
Fresh Thyme Farmers Market now delivers fresh groceries to our on-line customers. Shoppers can browse and purchase anything from produce to fresh meat to dairy products and frozen food. The products will then be delivered to the customer's door that day.
The Fresh Associate is responsible for keeping all store grocery shelves stocked and clean during business hours. They are required to assist customers as needed and maintain a friendly, energetic demeanor. This position requires adhering to all procedural guidelines set by the Grocery Department.
Primary Duties & Responsibilities
• Able to quickly and accurately pick, select and package grocery products to fulfill customer orders in a timely manner
• Visually checking products for quality and freshness
• Able to achieve productivity goals and maintain a clean work area
• Trained to be Cashier in order to process the order at the end of the selecting.
• Cross-trained to Seafood, Gourmet, and package Sausage from Meat dept. for orders as needed.
• Slice Meat and Cheese for orders as needed.
Additional responsibilities related to the store support such as
• Stocks grocery shelves; includes presentation of product, facing, filling, and organization of all product items as set by the Grocery Department schematics as well as ensuring tag and pricing accuracy.
• Responds positively to customer's inquiries and assists customers with purchases, information and product selection; requires selling and cross selling of products.
• Receives, inspects, and logs products for accuracy of shipment, temperature, and quality.
• Requires operating and using equipment such as knives, scales, wrappers, compactors, garbage disposals, pallet jacks, and hand trucks.
• Uses knowledge of scales and weight measures to accurately weigh and label products.
• Cuts and stacks cases for building grocery displays as well as price and mark merchandise.
• Participates in pre-inventory preparation; includes back stock and assuring tags match products.
• Sustains a high level of product knowledge and product preparation.
• Walks department regularly to ensure an organized, sanitary, and overall clean appearance at all times.
Education and Experience
• High school diploma or equivalency degree.
• Preferred 1 -2 years grocery retail experience in Grocery department processes and procedures.
• Previous experience in a natural foods industry is a plus.
Knowledge, Skills, and Abilities
• Must maintain the highest level of customer service at all times.
• Ability to adapt to the ever changing high volume retail while working in a cross-functional team environment.
• Must have the capacity to take initiative when problems arise.
• Flexibility to adapt in a variety of situations.
• Must have advanced attention to detail with the capability to prioritize and meet deadlines.
• Excellent verbal communication and interpersonal skills for dealing cross functionally with peers and senior management.
• Ability to multitask and have excellent organizational skills is essential.
• Must be able to support and contribute to team goals.
• Ability to work varied hours/days as business dictates.
• Must be familiar with Health Department guidelines and regulations as they pertain to a grocery retail environment.
• Must have basic knowledge of math, weights, and measures.
• Must understand proper handling, preparation, seasonality, and appropriate shelf life of products.
Physical Demands
• Sit Rarely 1–2 hours
• Stand Continuously 1–8 hours
• Walk Continuously 2–8 hours
• Drive Frequently 2-4 hours
• Balance Frequently 34–66%
• Bend Occasionally 1–33%
• Climb (2–6 ft) Occasionally 1–33%
• Crawl Occasionally 1–33%
• Crouch/Squat Occasionally 1–33%
• Kneel Occasionally 1–33%
• Reach (forward & overhead) Frequently 34–66%
• Twist (45 degrees at waist) Occasionally 1–33%
Lifting/Carrying
• 0–10 lbs. Occasionally 1–33%
• 11–25 lbs. Occasionally 1–33%
• 26–50 lbs. Occasionally 1–33%
• 51–100 lbs. Never 0%
Repetitive Motion
• Right & Left Grasping Frequently 34–66%
• Fine Manipulation Occasionally 1–33%
• Pushing and Pulling Occasionally 1–33%
• Lower extremities Never 0%
Environmental Conditions
• Inside – 90% Outside – 10%
• Some extreme temperatures are possible. Some ventilation and exhaust fans.
• Refrigerated and ambient environment 35 to 90 degrees
Requisition ID: 2020-19104
External Company Name: Fresh Thyme Market
External Company URL: freshthyme.com
Street: 4225 E. 82nd St.