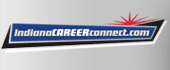 Job Information
Defense Finance and Accounting Service

ACCOUNTANT

in

Indianapolis

,

Indiana
Summary
Who may apply: Current, permanent DFAS employees in the competitive service and current DFAS VRA employees in the local commuting area and eligible DoD PPP Military Spouse preference applicants. This announcement will be used to fill positions with an entry grade of GS-11, or GS-12 with a target grade of GS-12. The minimum salary for grade GS-11 is $65,190, the maximum salary is $84,752. The minimum salary for grade GS-12 is $78,136, the maximum salary is $101,581.
Responsibilities
Provides professional accounting services in the interpretation and application of accounting principles, policies, and procedures.
Provides analyses and reconciliations related to the more complex accounting functions which have very high visibility, involve more than one system and involve a large number of transactions cross-leveling interrelated systems.
Maintains liaison with internal and external customers to identify problems and negotiate acceptable solutions, and to mutually assess the effectiveness of accounting operations and/or receipt of accounting products and services.
Reviews regulatory directives and instructions and takes action and/or makes recommendations.
Takes action and/or makes recommendations regarding revisions to existing operating and reporting procedures, in the development of accounting procedures.
Contacts both departmental and field command levels to discuss regulatory changes, elicit input into development of operational modifications, and to explain intent or impact of various policies.
Duties for positions filled below full performance level (GS-12) will be developmental in nature.
Requirements
Conditions of Employment
Qualifications
This position has a positive education requirement. To qualify for this position you must meet one of the basic requirements described below: (1) Completion of all requirements for a bachelor's degree in accounting from an accredited college or university; or a degree in a related field such as business administration, finance, or public administration that included or was supplemented by 24 semester hours in accounting. The 24 hours may include up to 6 hours of credit in business law. OR (2) Candidates may also qualify through a combination of education and experience: at least 4 years of accounting experience or an equivalent combination of accounting experience, college-level education, and training that provided professional accounting knowledge AND 24 semester hours in accounting/auditing courses, which may include up to 6 hours of business law, OR a certificate as a Certified Public Accountant or Certified Internal Auditor. You may need to send proof of education or of certification to be considered for this position. Click here for more information on who must submit documentation at the time of application and what documentation is acceptable: Transcripts and Certifications. In addition to meeting the basic requirement, qualified applicants must possess one year of specialized experience equivalent to the next lower grade in the Federal service, which demonstrates the ability to perform the duties of the position. Specialized Experience at the GS-11 Grade is defined as equivalent to the GS-9 grade level in the Federal service providing professional accounting services, advice, assistance, and information to an assigned area by applying accounting concepts, principles, and methods to the day-to-day accounting operations. Specialized Experience at the GS-12 Grade is defined as equivalent to the GS-11 grade level in the Federal service: 1) Providing professional accounting services that ensure the overall effectiveness and efficiency of the accounting operations in accordance with Generally Accepted Accounting Principles (GAAP); 2) Independently applying analytical and evaluative methods and techniques to evaluate and interpret accounting data, financial statements and reports, processes, accounting/financial systems, or effectiveness of internal controls; AND 3) Providing technical accounting expertise to assist in the design, implementation and assessment of operating systems, procedures, or internal control processes. Time-in-Grade: Current or former federal employees who have held a GS position in the preceding 52 weeks, must meet the time in grade requirement. To be considered for the GS-11, applicants must have served 52 weeks as a GS-9 or higher in the Federal service. To be considered for the GS-12, applicants must have served 52 weeks as a GS-11 or higher in the Federal service.
Education
GS-11 Substitution of Education for Experience: Three full years of progressively higher-level graduate education leading to a Ph.D. or equivalent doctoral degree may be substituted to meet the specialized experience requirement. Equivalent combinations of successfully completed higher-level graduate level education and experience may be used to meet total experience requirements. If you are using education to substitute for the specialized experience, you must submit transcripts at the time you apply. To be creditable, education must have been obtained in an accredited college or university recognized by the U.S. Department of Education (http://www2.ed.gov/admins/finaid/accred/index.html). GS-12 Substitution of Education for Experience: Education is not substitutable for specialized experience at this grade level.
Additional Information
If you are unable to apply online, view the following link for information regarding Alternate Application. Moving expenses WILL NOT be paid. The Tax Cuts and Jobs Act of 2017 makes certain reimbursements/payments taxable. For information on these changes and the Relocation Income Tax Allowance (RITA), for which some appointees are eligible, click here. For positions where relocation is paid (see Location block of vacancy announcement), you can learn more about relocation allowances and entitlements. Telework availability will be based upon the mission requirements and supervisory determination. We may use this announcement to make a temporary promotion. For some positions, the temporary promotion may be made permanent without further competition. Selections are subject to restrictions resulting from the DoD Program for Stability of Civilian Employment. A two year probationary or trial period may be required. We may use this announcement to fill additional vacancies within 120 days of the closing date. This position is EXEMPT from the Fair Labor Standards Act. Travel requirement is SELDOM (1-24%). This position IS covered by a bargaining unit. Retired Civil Service Employee: Employment of retired Federal employees receiving an annuity is subject to the requirements of the Department of Defense (DoD) policy guidance. (See DoD Instruction 1400.25, Volume 300, at http://www.dtic.mil/whs/directives) This position requires you to obtain and maintain a Level 3 Certification under the DoD Financial Management (FM) Certification Program as a condition of employment. If you are selected, you will have to obtain this certification within two (2) years of your entry on duty in the position unless you are already in a position that requires a Level 3 Certification in which case you must complete the certification within the original 2-year period. Failure to become certified within the required time-frame may be grounds for removal from the position and/or from Federal service. Information about the DoD FM Certification Program is available at https://www.dfas.mil/Portals/98/Documents/Careers/CareerPaths/Finance/DoDFMCertificationProgram.pdf?ver=2020-04-13-164314-517.