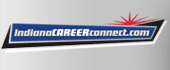 Job Information
Defense Finance and Accounting Service

ACCOUNTANT

in

Indianapolis

,

Indiana
Summary
Who may apply: United States Citizens
Responsibilities
Provides professional accounting advice and assistance in the application and compliance of generally accepted accounting principles, policies, and procedures.
Reviews, analyzes and modifies operating programs, practices, and procedures related to receiving, controlling, validating, recording, and reporting accounting transactions affecting asset, liability, revenue, expense, and budgetary accounts.
Establishes and monitors internal controls to identify problem areas, determine actions required to improve operating program effectiveness, and ensure and maintain the integrity of financial and accounting information.
Applies knowledge and understanding of automated data processing systems as they apply to accounting systems and "feeder" systems and the ability to deal effectively and logically in solving program/system issues.
Serves as a staff expert regarding the assertion process, ICOFR, and Financial Improvement Plans (FIP) and the application of generally accepted accounting principles, policies, and procedures.
Requirements
Conditions of Employment
Qualifications
Human Resources will determine your qualifications for each grade level based on your interest and the additional following criteria. Resumes for federal government positions need more detailed work descriptions and accomplishments than a typical private sector resume. Please be sure to clearly describe the full scope of your work experience in your resume. This position has a basic education requirement as follows:
Bachelor's degree in accounting; or a degree in a related field such as business administration, finance, or public administration that included or was supplemented by 24 semester hours in accounting. The 24 hours may include up to 6 hours of credit in business law.
OR
A Combination of education and experience: at least 4 years of experience in accounting, or an equivalent combination of accounting experience, college-level education, and training that provided professional accounting knowledge. Your background must also include one of the following:
Twenty-four semester hours in accounting or auditing courses of appropriate type and quality (This can include up to 6 hours of business law), OR
A certificate as Certified Public Accountant or a Certified Internal Auditor, obtained through written examination You MUST proof of education or of certification to be considered for this position. Click here for more information on who must submit documentation at the time of application and what documentation is acceptable: Transcripts and Certifications. In addition to meeting the basic requirement, qualified applicants must possess one year of specialized experience equivalent to the next lower grade (GS-11) in the Federal service, which demonstrates the ability to perform the duties of the position. Specialized experience is defined as: providing professional accounting services that ensure the overall effectiveness and efficiency of the accounting operations in accordance with Generally Accepted Accounting Principles (GAAP); independently applying analytical and evaluative methods and techniques to evaluate and interpret accounting data, financial statements and reports, processes, accounting/financial systems, or effectiveness of internal controls; AND providing technical accounting expertise to assist in the design, implementation, and assessment of operating systems, procedures, or internal control processes. Volunteer Experience: Experience refers to paid and unpaid experience, including volunteer work done through National Service programs (e.g., Peace Corps, AmeriCorps) and other organizations (e.g., professional; philanthropic; religious; spiritual, community, student, social). Volunteer work helps build critical competencies, knowledge, and skills and can provide valuable training and experience that translates to paid employment. You will receive credit for all qualifying experience, including volunteer experience.
Education
Education is not substitutable for specialized experience at this grade level.
Additional Information
If you are unable to apply online, view the following link for information regarding Alternate Application. Moving expenses will not be paid. The Tax Cuts and Jobs Act of 2017 makes certain reimbursements/payments taxable. For information on these changes and the Relocation Income Tax Allowance (RITA), for which some appointees are eligible, click here. For positions where relocation is paid (see Location block of vacancy announcement), you can learn more about relocation allowances and entitlements. Telework availability will be based upon the mission requirements and supervisory determination. Selections are subject to restrictions resulting from the DoD Program for Stability of Civilian Employment. A two year probationary or trial period may be required. We may use this announcement to fill additional vacancies within 120 days of the closing date. Travel requirement is Seldom (1-24%). This position is being filled under the Direct Hire Authority for Certain Personnel of the Department of Defense via delegated authority by the Office of the Secretary of Defense. Positions may be filled as permanent or term with a full-time or part-time work schedule. Pay will vary by geographic location. We reserve the right to close this announcement early or to extend, as appropriate, based upon the needs of the Agency. Qualified application packages may be referred to management at various points in the selection process depending on the number and timing of applications received. Selections may be made at any point during the announcement open period. Retired Civil Service Employee: Employment of retired Federal employees receiving an annuity is subject to the requirements of the Department of Defense (DoD) policy guidance. (See DoD Instruction 1400.25, Volume 300, at http://www.dtic.mil/whs/directives) This position requires you to obtain and maintain a Level 2 Certification under the DoD Financial Management (FM) Certification Program as a condition of employment. If you are selected, you will have to obtain this certification within two (2) years of your entry on duty in the position unless you are already in a position that requires a Level 2 Certification in which case you must complete the certification within the original 2-year period. Failure to become certified within the required time-frame may be grounds for removal from the position and/or from Federal service. Information about the DoD FM Certification Program is available at FM Certification. Pay for first time hires to the Federal Government will typically be set at step 1 salary range for their respective grade level. This is a Noncritical-Sensitive/Moderate Risk/No Classified Access position. Employment in this position requires a background investigation which may delay your starting date. If you are selected and cannot obtain a favorable security determination within a reasonable period of time due to disclosed or undisclosed background issues, the employment offer may be withdrawn. Individuals selected for this position are required to obtain and maintain a favorable security determination to occupy a sensitive position within the agency as a condition of employment. Failure to maintain eligibility to occupy a sensitive position may result in termination. For more information see the security section of Understanding Vacancy Announcements.