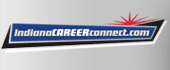 Job Information
Indy Gov

Accreditation and Compliance Coordinator

in

Indianapolis

,

Indiana
Accreditation and Compliance Coordinator
Print
Apply
Accreditation and Compliance Coordinator
Salary
$30,021.00 - $37,213.00 Annually
Location
City County Building, IN
Job Type
Full Time
Department
Department of Public Safety-IMPD
Job Number
05626
Description

Benefits

Questions
Position Summary
The Indianapolis Metropolitan Police Department is seeking a full-time Accreditation and Compliance Coordinator to oversee the Police Department's accreditation function and policy development, review
and compliance. This is a civilian (non-sworn) position that will report to the Deputy Chief of Policy and Performance. Typical hours of work are Monday-Friday, 8:00 a.m.-5:00 p.m.
Position Responsibilities
The position will oversee the department's entire accreditation process, files, audits and assessment and will attend CALEA meetings and local accreditation network meetings. Additionally, the Accreditation and Compliance Coordinator will maintain data entry of policy compliance in the PowerDMS program and other needed software as it relates to compliance efforts. This position will review and revise existing General Orders as well as prepare new General Orders for the Police Department, and as such the selected candidate must be able to interpret and apply federal, state, municipal and department laws, policies and procedures. The position will schedule, conduct, and document agency inspections, reviews, and analysis; conduct research and analyze data and processes to mitigate risk and liability for officers and the police department, and be able to communicate and partner with personnel within the police department as well as within other agencies.
Outstanding written and verbal communication skills and the ability to establish and maintain effective working relationships are critical. The ability to manage projects, prioritize, multi-task, and complete tasks through the cooperation of others is a must.
Ensures all policies are reliable, up-to-date and meet accreditation standards. Ensures new and existing staff understand policies. Researches and identifies accreditation standards; tailors policies and procedures to track with those standards.
Qualifications
Minimum Qualifications
Graduation from high school and considerable work experience in an administrative function; or any equivalent combination of education, training, and experience, which provides the required knowledge, skills, and abilities. Valid Indiana license
Preferred Qualifications
Four year college degree and considerable experience with the CALEA accreditation process
Considerable knowledge of office equipment and software
including word processing, data base management, presentation
software, and spreadsheets.
• Comprehensive knowledge of police organization and
administration.
• Ability to communicate effectively in person, in writing, and by
telephone.
• Ability to multi-task
• Ability to maintain and organize files.
• Ability to plan and organize a variety of administrative activities.
• Ability to operate any office machines required by the position such
as computer, scanner, calculator, fax, copier, or other equipment.
• Ability to establish and maintain effective working relationships with
the general public, other agencies and associations, supervisors,
and employees.
Independent Judgment
Must be able to work independently and meet deadlines as required. Must be aware of an follow all rules, regulations, policies of the department, as well a CALEA guidelines.