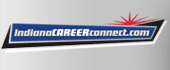 Job Information
Lilly

Associate -Master Scheduler

in

Indianapolis

,

Indiana
At Lilly, we unite caring with discovery to make life better for people around the world. We are a global healthcare leader headquartered in Indianapolis, Indiana. Our 35,000 employees around the world work to discover and bring life-changing medicines to those who need them, improve the understanding and management of disease, and give back to our communities through philanthropy and volunteerism. We give our best effort to our work, and we put people first. We're looking for people who are determined to make life better for people around the world.
At Lilly, we serve an extraordinary purpose. We make a difference for people around the global by discovering, developing and delivering medicines that help them live longer, healthier, more active lives. Not only do we deliver breakthrough medications, but you also can count on us to develop creative solutions to support communities through philanthropy and volunteerism.
Position Brand Description:
The Parenteral Supply Chain organization has responsibility for scheduling the manufacturing processes for Dispensing, Formulation, Filling, and Inspection. The Master Scheduler is a key contact for all technical planning information in the area and is the key link for all functions in the plant and in the broader supply chain for scheduling updates and issue resolution.
The Associate – Master Scheduler role provides planning and scheduling support for the Indianapolis Parenteral Plant organization. The master scheduler is responsible for inventory management of manufacturing supplies, semi-finished and finished product through capacity management of all workcenters in the given area. The master scheduler's focus is translating demand forecasts (commercial & development) into the master schedule (planned in monthly and weekly buckets) and preparing the monthly S&OP (Sales and Operation Plan) in order to align all site production-related activities.
Key Objectives/Deliverables:
Safety & Quality
• Maintain a safe workplace through proper ergonomic practices (workpace compliance and use of ergo equipment)
• Maintain a state of compliance (learning plan, SOP adherence, etc.)
Planning/Scheduling
• Alignment and optimization of both the short and long term production plans with manufacturing capacity constraints to drive production to inventory targets for semi-finished & finished materials
• Prepares and presents the site S&OP (Sales and Operation Plan) at lead team meetings
• Converts the production plan to a master shop floor schedule
• Work with operations to resolve capacity challenges and unplanned production issues
• Timely processing of anticipated delay reports (ADR's)
• General hub for all schedule related communication in the flow team; represent logistics at flow and
process teams as required
• Work with API suppliers & buyers to ensure API, component & excipient availability to meet the plan
Capacity management
• Generate, analyze and report plant capacity analysis
• Perform what-if analysis to understand impact of various strategic scenarios
Customer Service
• Networks with all stakeholders to assure production plan is achievable
• Works with upstream and downstream master scheduler and global supply chain resources as necessary to align plans; works with other schedulers to trade off resources, as necessary
• Integrates alternate demand into production schedule to meet site needs
SAP knowledge & Metrics
• Generates OSSCE (Operational Standards for Supply Chain) metrics
• Pareto analysis of OSSCE metrics
• Work with stakeholders to improve plant supply chain processes and performance
• Help set up data in SAP as necessary; work to ensure data is maintain accurately (recipes, stds, etc.)
Additional Preferences:
• Knowledge / Experience in Manufacturing, Packaging, and/or Customer Service
• Strong organizational and Project Management skills
• Strong interpersonal skills
• Knowledge of MRPII, OSSCE helpful
• Customer oriented
• Excellent Computer skills (e.g., MRP, SAP, Excel)
APICS certification preferred
Previous experience in using SAP
Education Requirements:
Bachelors Degree (or equivalent work experience) in Supply Chain Management, Engineering or other Technical fields of study
Other Information:
8 hour days – Monday through Friday

May need to be available off shift and respond to operational issues.

Minimal travel required.

Applicant will work in various areas within the Parenteral Plant. Some allergens and oncolytics are present in the Parenteral plant. Mobility requirements and exposure to allergens should be considered when applying for this position.
Eli Lilly and Company, Lilly USA, LLC and our wholly owned subsidiaries (collectively "Lilly") are committed to help individuals with disabilities to participate in the workforce and ensure equal opportunity to compete for jobs. If you require an accommodation to submit a resume for positions at Lilly, please email Lilly Human Resources ( LillyRecruitingCompliance@lists.lilly.com ) for further assistance. Please note This email address is intended for use only to request an accommodation as part of the application process. Any other correspondence will not receive a response.
Lilly is an EEO/Affirmative Action Employer and does not discriminate on the basis of age, race, color, religion, gender, sexual orientation, gender identity, gender expression, national origin, protected veteran status, disability or any other legally protected status.
At Lilly we strive to ensure our employees are part of a team that cares about them and our shared purpose of making life better for those around the world. How do we do this? We continue to look for ways to include, innovate, accelerate and deliver while maintaining integrity, excellence and respect for people.​ We hope that you seek to join us on our journey as we create medicine and deliver improved outcomes for patients across the globe!
#WeAreLilly
Lilly