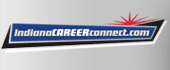 Job Information
Damar Services, LLC

Board Certified Behavior Analyst - BCBA

in

Indianapolis

,

Indiana
Starting Pay: $57,000 +
Requires BCBA Certification
Hiring for Avon and Northeast Side of Indianapolis
ABA Autism Services by Damar combines the long-term experience and expertise of Damar Services with cutting-edge Applied Behavior Analysis (ABA) approaches to offer a solution to families facing the challenges of raising a child with autism.
While many nonprofit and for-profit businesses offer ABA services, only ABA Autism Services by Damar can back its services with the experience and expertise of an organization that has been serving people with developmental challenges and autism for more than 50 years.
Damar's ABA program begins with an evaluation that includes a full assessment of each child. Observation time, parent interviews, and the appropriate assessment tools are used to create an individualized treatment plan in order to meet the unique needs of your child with autism. Our services can include:
Intensive Behavioral Training

Social & Community Training

Speech & Occupational Therapy Services

Diagnostic Services

Community Integration
We are currently seeking a talented, motivated and detail oriented ABA Program Manager to join our highly skilled team. The Program Manager for ABA Services is responsible for completion of treatment plan development and implementation, data collection, and behavioral intervention in individual treatment of ABA clients with direct oversight by designated BCBA. Assists the treatment team and other members as designated, in the creation of behavior intervention plans. Responsible for maintaining documentation of all services provided.
Remarkable way you will make a difference...
•Serves as a member of Damar Services' interdisciplinary team.
• Maintains prescribed level of productivity.
• Provides direct therapy when needed.
• Provides client specific training.
• Provides direct clinical oversight to assigned caseload of clients.
• Completes individual treatment plans and behavior intervention plans using the principles of ABA.
• Completes VB-MAPP or other relevant assessment tool on assigned clients.
• Conducts FBAs as needed.
• Compiles data weekly/monthly/quarterly.
• Completes reauthorization reports.
• Facilitates monthly family meetings.
• Operates Damar vehicles and/or personal vehicles to transport clients or perform other work related duties.
• Will adhere to all policies and procedures as defined in the Employee Handbook and Damar Operational
Policies and Procedures Manual.
• Takes pride and ownership in Damar's facilities and assigned work areas.
• Attends mandatory staff meeting and other meetings as assigned.
• Meets a minimum of monthly with Program Director and/or Director of ABA Services.
• Completes and updates mandatory training and other licensure related items in a timely manner.
• Maintains documentation that is accurate and legible.
• Completes incident reports, including reporting any suspected exploitation, abuse, or neglect of a client.
• Ensures that the Agency meets its quality improvement, evaluation and reporting requirements.
• Actively participates in and/or oversees data collection and the use of data to improve outcomes, practices and service delivery.
• Utilizes data collection in relation to driving and tracking outcomes and achieving Agency initiatives and goals.
• Performs other duties as assigned.
What you need to be considered...
• Master's Degree and BCBA.
• Minimum 2 years' previous experience with autism spectrum disorders required with a minimum of 18 months of autism experience in an ABA setting.
• Minimum age of 21 depending on program and / or department requirements.
• Valid Indiana driver's license and driving record that meets eligibility requirements of Damar's insurance carrier (for all positions requiring driving).
• Successful completion of pre-employment drug screen and physical.
• Must meet background screening requirements of program(s) assigned to.
Essential Job Functions
Physical: Primary functions require sufficient physical ability and mobility to work in an office setting; to stand or sit for prolonged periods of time; to occasionally stoop, bend, kneel, crouch, reach, and twist; to lift, carry, push, and/or pull light to moderate amounts of weight (up to 35lbs); to operate office equipment requiring repetitive hand movement and fine coordination including use of a computer keyboard; to travel to other locations using various modes of private and commercial transportation; and to verbally communicate to exchange information.
Vision: See in the normal visual range with or without correction.
Hearing: Hear in the normal audio range with or without correction.
Job Posting Title: Board Certified Behavior Analyst - BCBA
ID: 2020-4514
External Company Name: Damar Services, Inc.
External Company URL: www.damar.org
Street: 6067 Decatur Boulevard