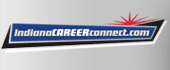 Job Information
UnitedHealth Group

Clinical Quality Assurance Oversight Nurse RN - Telecommute

in

Indianapolis

,

Indiana
At Optum, the mission is clear: Help people live heathier lives and help make the health system work better for everyone. OptumServe provides health care services and proven expertise to help federal government agencies modernize the U.S. health system and improve the health and well - being of Americans. By joining OptumServe you are part of the family of companies that make UnitedHealth Group a leader across most major segments in the U.S. health care system. OptumServe offers customizable solutions to serve the diverse needs of commercial customers, as well as federal and state agencies, including the U.S. Departments of Defense, Veterans Affairs, and Health and Human Services.
There's an energy and excitement here, a shared mission to improve the lives of others as well as our own. Ready for a new path? Start doing your life's best work.(sm)
The Clinical Quality Assurance Oversight and Management is responsible for guiding, supporting, and overseeing test team site clinical leaders and clinicians to ensure compliance with established policies and protocols, ensuring test participant and staff safety and safe clinical practice for specimen collection. Responsible to Associate Director, National Response Program.
If you are located in NC or IN, you will have the flexibility to telecommute* as you take on some tough challenges.
Primary Responsibilities:
Drive excellence in site operation

Support site teams to deliver safe, genuine, caring, and friendly healthcare

Apply extensive knowledge of testing operations and clinical experience to accurately assess sites focusing on infection prevention/control and specimen collection and testing processes

Provide constructive, effective correction to team leader and team members as needed to mitigate issues related to quality of testing processes and safety of staff and test participants

Communicate with site "Super EOAs" to optimize consistency of guidance provided to test site team leaders

Conduct surveillance of test site processes, complete surveillance surveys, deposit in designated repository and use surveillance data as well as observations to identify test site performance improvement opportunities

Build collaborative, trusting relationships with site team leaders. Support development of team leader leadership and management skills and confidence enabling excellent team performance and customer relations

Provide expert consultation and problem solving for test site leaders and clinicians to achieve rapid and effective resolution

Develop effective communication and collaboration with cross functional organizational teams that support test sites and provide constructive information contributing to improvement in test program operations

Recognize situations that may negatively impact operational efficiency or safety and escalates as needed to appropriate responsible office/person in a timely manner when unable to resolve at test site team level

Understand and enforce legal/regulatory requirements (e.g. HIPAA), policies and processes

Work with Clinical Specialist and Associate Director, National Response Program communicating results of site surveillance/audits and developing and implementing performance improvement in clinical practice and infection control initiatives as necessary
This is a leader role in a non-traditional clinical setting that is primarily employee-facing but may include patient and customer facing opportunities. The operational climate includes high expectations for operational excellence, particularly for maintaining strict infection prevention and control practices. The noise level is moderate and there is a potential for exposure to infectious diseases and blood-borne pathogens. It requires the ability to stand and sit for hours at a time. Hours may vary based on location, site team and business needs. This position requires traveling to test site locations.
You'll be rewarded and recognized for your performance in an environment that will challenge you and give you clear direction on what it takes to succeed in your role as well as provide development for other roles you may be interested in.
Required Qualifications:
5 years of experience as a registered nurse working in a clinical environment

1 year of management experience leading clinical operations and evidence-based clinical practice in a client(patient) and customer-facing organization

Demonstrated understanding and confidence in application of clinical nursing and infection control standards of care and practice

Ability to identify, promote, and shepherd quality improvement activities in a positive, productive manner

Experience interfacing with team members and clients as part of a solutions-based team

Proven ability to supervise, coach and develop subordinate leaders and staff using excellent interpersonal, communication skills, and problem-solving skills

Exceptionally well organized and demonstrated strong interpersonal, written, and verbal communication skills across teams in a matrixed organization

Ability to work independently in a fast paced, evolving working environment with an exemplary positive and professional attitude

Computer literate in electronic mail, word processing, and office management system software

Ability and willingness for consistent travel to test team sites

Understanding of HIPAA, OSHA and other state/federal healthcare requirements and regulations

Unrestricted registered nurse license in state of practice

You will be provisioned with appropriate Personal Protective Equipment (PPE) and are required to perform this role with patients and members on site, as this is an essential function of this role

Employees are required to screen for symptoms using the ProtectWell mobile app, Interactive Voice Response (i.e., entering your symptoms via phone system) or a similar UnitedHealth Group-approved symptom screener prior to entering the work site each day, in order to keep our work sites safe. Employees must comply with any state and local masking orders. In addition, when in a UnitedHealth Group building, employees are expected to wear a mask in areas where physical distancing cannot be attained.
Preferred Qualification:
Bachelor's Degree in nursing
Optum, a part of the UnitedHealth Group family of businesses, continues to evolve and make a bigger impact through its extensive expertise in combining technology, data and people to create novel health care solutions and services across the globe. OptumServe is following suit by creating and delivering care that meets the health needs of active duty service members, veterans and their families. We're partnering with federal and state government agencies to meet the readiness and health needs of active duty military members and veterans by providing preventive health screenings and assessments to ensure that troops are ready to answer the call of duty. For those who want to intensify their impact in a career that brings together challenge, learning and growth, OptumServe is the right place to do your life's best work.(sm)
*All Telecommuters will be required to adhere to UnitedHealth Group's Telecommuter Policy
Diversity creates a healthier atmosphere: UnitedHealth Group is an Equal Employment Opportunity/Affirmative Action employer and all qualified applicants will receive consideration for employment without regard to race, color, religion, sex, age, national origin, protected veteran status, disability status, sexual orientation, gender identity or expression, marital status, genetic information, or any other characteristic protected by law.
UnitedHealth Group is a drug-free workplace. Candidates are required to pass a drug test before beginning employment.
Job Keywords: clinical quality nurse, registered nurse, RN, travel nurse, clinical quality oversight nurse, Indianapolis, IN, Indiana, Charleston, SC, South Carolina, Columbia, SC, Telecommute, Telecommuter, Telecommuting, Remote, Work from home, Work at home
UnitedHealth Group