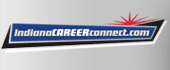 Job Information
Johnstone Supply - Grimme Group

CSR Delivery - INDW

in

Indianapolis

,

Indiana
Customer Solutions Representative
Delivery Driver
Indianapolis West Location
Company Info:
Johnstone Supply is a leading wholesale supplier to the heating, air conditioning, and refrigeration industry. We are currently seeking a high energy, customer solutions-oriented Delivery Representative for our Indianapolis, IN service area.
We pride ourselves on our customer service, technical support and professionalism. We are privately owned and part of the largest wholesale cooperative in the nation. Johnstone provides approximately 60,000 parts to consumers including the latest technology in HVAC/R equipment and motors. Johnstone has over 400 stores nationwide and sales of over $2 billion with five major distribution centers strategically located throughout the country. Our company is known for its exceptional service and our employees are known for their technical knowledge. Our ownership group has locations in greater Indianapolis, greater Cincinnati, greater Dayton, Northern Kentucky and West Virginia. Currently there are immediate openings due to company expansion and market demand. We are seeking well qualified, enthusiastic people to help us maintain the highest levels of customer satisfaction as we continue to expand our business into the future.
Delivery Driver Job Description:
As Delivery Representative, you will be responsible for providing superior customer service through efficient and accurate picking of orders, loading and unloading customer orders into company vehicles, delivering products to customers, ensuring the maintenance, upkeep, and minor repairs of company vehicles, general material handling duties, cycle counting and maintaining accurate inventory records.
Essential Duties and Responsibilities:
Establishes relationships with customers.

Meets and exceeds customer expectations.

Ensures customers have a pleasurable experience dealing with Johnstone.

Accurately and quickly picks customer orders and prepares for delivery or pickup.

Ensures that customer orders are shipped on time, to the right location, and with the right parts.

Maintains a clean, neat, orderly, efficient, and safe environment.

Responsible to ensure materials are not damaged during handling, shipping, receiving or storage processes.

Follows designated schedules and deadlines for shipping and delivery related tasks and ensures that schedules and deadlines are met.

As required, completes cycle counts in an efficient and accurate manner.

Participates in inventory control processes as directed by management.

Follows procedures regarding damaged materials due to shipping, handling, and/or storage.

Embraces the company's commitment to Continuous Process Improvement (CPI) by communicating to management recommendations to improve efficiency in tasks and processes.

Safeguards all physical assets of the store, especially inventory and vehicles.

Ensures the proper maintenance, upkeep and repair of company vehicle(s).

Operates company vehicles, hand jack, forklift trucks and other material handling equipment according to safety regulations.

Ensures that returned materials are thoroughly checked for acceptability, proper quantity and associated paperwork is completed correctly.

Assists in the maintenance and upkeep of all warehouse machinery and equipment.

Constantly aware of workplace safety ensuring unsafe acts or processes are corrected and reported.

Sustains a team-oriented work environment by: treating fellow employees and customers with professionalism, respect and attention to individual needs; and effectively communicating customer needs and personal issues to coworkers and management.

Reports to work as scheduled, on time, every shift to support the high quality of customer service as required by company policy.

Performs other tasks or duties as assigned by the Branch Manager, Branch Team Leader, Warehouse Team Leader or other Supervisory personnel.
Qualifications:
To perform this job successfully, an individual must be able to perform each essential duty satisfactorily. The requirements listed below are representative of the knowledge, skill, and/or ability required. Reasonable accommodations may be made to enable individuals with disabilities to perform the essential functions.
Requires a High School Diploma or G.E.D.

Requires a valid state driver's license and safe driving record.

DOT Medical Certification Card is preferred, but can be facilitated, if needed

Preferred: two (2) years driver/delivery experience.

Preferred: two (2) years experience in a warehouse and/or distribution facility

Must be able to effectively communicate with coworkers of varying education levels.

Preferred: previous experience with OSHA and safety regulations and procedures.

Ability to be certified in forklift operation.

Must be a Customer-oriented individual with the ability and skills to meet, greet and service Customers.

Ability to conduct basic business math functions of addition, subtraction, multiplication and percentages.

Ability to establish and maintain effective relationships with Customers, other Employees and the general public.

Ability to handle Customer and internal situations, which are sometimes stressful or time critical in a logical manner and resolve issues resourcefully and tactfully.

Basic computer skills in order to access Company information systems.

Must be able to work effectively individually and in a team environment.

Must be able to pay close attention to details.
Physical Demands:
The physical demands described here are representative of those that must be met by an employee to successfully perform the essential functions of this job. Reasonable accommodations may be made to enable individuals with disabilities to perform the essential functions.

While performing the duties of this job the Employee is regularly required to stand and walk. The employee is frequently required to: reach with hands and arms and; talk or hear. The Employee is occasionally required to: sit; use hands to finger, handle, or feel; climb or balance and; stoop, kneel, crouch, or crawl.

The employee is regularly required to lift up to up to 25 pounds. The employee is frequently required to lift up to 50 pounds. The employee is occasionally required to lift more than 100 pounds. The vision requirements include: close vision; distance vision; peripheral vision; depth perception and; ability to adjust focus.
Benefits:
Team-oriented, energetic environment

Strong benefit package (medical, vision and dental insurance)

Competitive salary

Multiple Bonus Opportunities

Strong company values

Company outings

401(k) plan
If your experience and abilities are a good match for this position, we would love to hear from you!