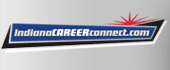 Job Information
International Medical Group

Customer Service Representative

in

Indianapolis

,

Indiana
IMG is committed to creating a diverse environment and is proud to be an equal opportunity employer. All qualified applicants will receive consideration for employment without regard to race, color, ethnicity, national origin, religion, gender, gender identity or expression, sexual orientation, genetic information, disability, age, veteran status, and other protected statuses as required by applicable law.
As one of the world's top International Medical Insurance companies, IMG helps individuals and companies of all sizes. Every second of every day, vacationers, those working or living abroad for short or extended periods, people traveling frequently between countries, and those who maintain multiple countries of residence use our products to give themselves global peace of mind®
We are looking to grow our teams with people who share our energy and enthusiasm for creating the best experience for travelers.
JOB DETAILS
Location: Indianapolis, IN

Base Pay: $15.50 - $16.00 per hour (experience will determine pay rate within this range)
JOB SUMMARY
At IMG, we refer to the Customer Service Representative as an Assistance Coordinator because providing world-class assistance services to our customers is what sets us apart from our competitors. The Assistance Coordinator is responsible for providing excellent service and support to our clients. You will answer incoming phone calls with, while ensuring an excellent level of customer service and productivity. Types of calls include answering benefit questions, making updates to policies, helping callers setup a new claim and giving claim status on existing claims. You will be the front line for IMG and our growing number of international clients, and as such must present yourself well on the phones and through email. Lastly you must have the ability to stay calm under pressure and the desire to work in a fast-paced environment.
DUTIES AND RESPONSIBILITIES
Answer and address a high volume of incoming phone calls relating to medical and non-medical insurance products in a professional and courteous manner

Provide high levels of customer satisfaction ? displaying patience and empathy towards callers who represent a variety of cultures worldwide

Provide total service satisfaction by engaging with callers and appropriately analyzing and addressing caller needs ? interacting with systems and multiple departments in the company to ensure high levels of service and support are provided

Document call outcomes in customer relationship management tool

Assist in special projects or tasks as assigned by supervisors as needed

Comfortable with multi-tasking and technology ? navigating through multiple tabs and typing while answering calls

Adhering to HIPAA compliance

Adhering to performance metrics to meet contractual service level agreements

Maintain company quality of service standards to deliver accurate advice and resolve customers calls with a high level of customer service.

Ability to clearly answer and explain benefit, eligibility and claim questions. Making limited benefit decisions by reviewing terms and conditions of policy documents.

Ability to excel in a multi-week training course

Availability to work some holidays and weekend days

Job may require flexible scheduling to grow in the company

Participate in constructive quality feedback sessions with management to improve performance

Ability to identify an emergency and follow escalation protocols to properly handle

Mentoring and helping new employees when asked
QUALIFICATIONS
Minimum of 1 year of experience in a customer service role analyzing and solving internal and external customer issues

Basic level of proficiency in Microsoft Office Suite software

Global geographical and cultural awareness

Excellent interpersonal, written, and oral communication skills

Enjoy working with people

Self-motivated with proven ability to maintain positive attitude while working in a fast-paced environment

Demonstrated ability to multi-task and successfully navigate systems on dual monitors in a fast-paced environment

Strong stress management and ability to work in a fast-paced environment.

Professional level communication skills (written and oral)
PREFERRED SKILLS
Personality characteristics like patience, poise and tact.

Basic Medical terminology

Typing speed of 40WPM

Self-presentation skills

Attention to detail

Strong analytical and problem-solving skills

Bilingual ? Proficient verbal and written communication skills in a foreign language (including but not limited to Spanish, Portuguese, Mandarin, and/or French) a plus but not required
PERKS
Comprehensive benefits package including Medical/RX/Dental/Vision insurance

401k Plan with company match

On site fitness center

Casual dress environment

Tuition reimbursement plan