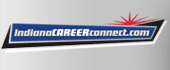 Job Information
BC Forward

Data Analyst - 133344

in

Indianapolis

,

Indiana
This job was posted by https://www.azjobconnection.gov : For more information, please see: https://www.azjobconnection.gov/ada/r/jobs/4337459 Data Analyst BCforward is seeking a highly motivated and experienced Data Analyst (Remote)Title: Data Analyst Expected contract duration: 06+ months with possibility of extension or Permanent Location: Remote Required Experience:


+ Candidate should have an educational and working experience in Data functions.


+ Candidate should have an understanding and experience in project management - project planning and execution


+ Candidate should bring hands-on in implementing finance and operational data clean-up project involving migration, conversion, and review.


+ Candidate should be able to seamlessly perform periodic reporting to middle and senior management staff internally and externally.


+ Up to 5 Years in Data Analytics


+ Bachelor's degree or Master's Degree


Job Description:


+ Create, manage, and drive data clean-up plan


+ Test Conversion at go-live


+ Evaluate Client data to align, enrich data for hand-off into production


+ Review data migration and conversion plans


+ Run and collate, and test all reports, rate tables, other data tables post go-live to ensure data from old / new match at conversion


+ Postproduction support to ensure transaction processing is not delayed due to a data issue.


About BCforward:BCforward began as an IT business solutions and staffing firm. Founded in 1998, BCforward has grown with our customers' needs into a full-service personnel solutions organization. Headquartered in Indianapolis, Indiana, BCforward also operates numerous delivery centers across North America and India. We are currently the largest consulting firm and largest MBE certified firm in Indiana. Our uninterrupted growth has allowed BCforward to deliver uniquely configured IT staffing and project solutions for over years of catering to our customers' specific needs. BCforward currently maintains a team of over 5000 global resources. With our additional brand, Stafforward, together we have the capabilities to deliver services for a variety of industries in both public and private sectors which allows us to address your most challenging needs.www.BCforward.com

Interested candidates please send resume in Word format Please reference job code 133344 when responding to this ad.


Recommended Skills


Management


Project Management


Project Planning


Data Analysis


Reports


Transaction Processing (Business)