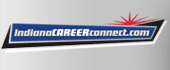 Job Information
Moser Consulting

Data Engineer

in

Indianapolis

,

Indiana
Join our team of Data Engineers and work on dynamic long-term projects. The majority of our team members are long-term employees who enjoy consistent work and a collaborative team approach!\
Design, Develop, Deploy, and Monitor complex data pipelines which may contain various required transformations of data using various languages and techniques.

Identifying, designing and implementing internal process improvements including re-designing infrastructure for greater scalability, optimizing data delivery, and automating manual processes.

Working with stakeholders on data-related technical issues.
Requirements
Bachelor's degree from an accredited four-year college or university with major coursework in computer information systems, computer science, data management, information technology, or any other related discipline.

Experience in cloud-based architectures involving Data Lakes, Ingestion Frameworks, Transformation and Data Set generation.

Strong understanding of ETL/ELT fundamentals and solutions involving tools such as Azure Data Factory, SSIS, or Informatica.

Should be proficient in writing advanced / complex SQL statements.

Expertise in performance tuning and optimization of SQL queries required.

Previous projects should display technical leadership with an emphasis on data warehouse solutions and/or business intelligence solutions.

Proven ability to design and develop tailored data structures.

Develop, implement, and optimize stored procedures and functions using T-SQL.

Ability to create functioning ETL prototypes to address quickly changing business needs.

Ability to develop automation solutions with a goal to reduce manual work.

Clearly articulate pros and cons of proposed technologies/solutions.

Certifications are beneficial.

Preferred Locations: Indianapolis, IN and Baltimore, MD. United States required.
Benefits
For more than 20 years, Moser Consulting has been the go-to source for exceptional IT talent with the ability to self-manage. At Moser Consulting, our people are our #1 asset. We hire the best people, welcome them like family, connect them with opportunities, and let them do what they do best: produce innovative solutions to technology problems.
Our culture gives us a competitive advantage by keeping our employees happy, healthy, and by lowering stress levels in a very demanding industry. It is no accident that we are recognized as one of the Best Places to Work in Indiana. We focus on giving employees: an incredible work space; a fun, collaborative, and creative atmosphere; an extremely generous compensation package; and dozens of outstanding and unique perks usually not found at one company.
Equal Opportunity Employer–minorities/females/veterans/individuals with disabilities/sexual orientation/gender identity.