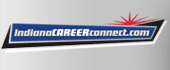 Job Information
Moser Consulting

DevOps Engineer

in

Indianapolis

,

Indiana
Join our team of Consultants and work on dynamic long-term projects. The majority of our team members are long-term employees who enjoy consistent work and a collaborative team approach!
A Moser DevOps Engineer is responsible for overseeing the deployment of multiple applications within a project portfolio. You will be responsible for coordinating all technical aspects of releasing code for testing and production environments. You will be tasked with automating processes, increasing efficiency, verifying security, assisting with technical troubleshooting and root cause analysis, and being a contributor to the overall quality of software releases.
Define and own the release process for custom applications.

Understand the currently used methods, and lead the charge to migrate to contemporary tooling.

Assume the leadership role in automating release processes.

Work closely with Quality Assurance and Security teams to incorporate their needs to software releases.

Investigate issues and either resolve or escalate to the appropriate product team.

Work with application and infrastructure architects to enforce standards within the DevOps release process.

Automate and autoscale infrastructure so that none of us ever get a page.

Expertly lead a team of application engineers through their DevOps journey.

Become an active participant in the cloud, platform, security, and product roadmap conversations.

Experience with any CI/CD platform and understanding the principles and best practices.
Requirements
Bachelor's degree, preferably in technology related disciplines.

A minimum of 3 years experience in DevOps or Release Management.

Positive, problem-solving, team-focused attitude.

Experience with Jenkins and Python.

Development experience, ideally in Java and Angular.

Working knowledge of databases and SQL.

Passionate engineer who lives and breathes AWS cloud, infrastructure as code, CI/CD, applications at scale.

5+ years of work experience building, loving, and caring for AWS cloud operations in a SaaS context with some combination of the skills below.

Great experience with many AWS products including but not limited to EC2, Route53, S3, RDS, DynamoDB, etc.

Experience implementing infrastructure as code. We predominantly use Terraform, but experience with CloudFormation, Ansible, Puppet, or Chef are also valuable.

Experience with a distributed container orchestration platform or the strong desire to immediately obtain significant experience. Most of our software runs on Kubernetes.

Experience with containerized applications. Most of our software runs in Docker.
Benefits
For more than 20 years, Moser Consulting has been the go-to source for exceptional IT talent with the ability to self-manage. At Moser Consulting, our people are our #1 asset. We hire the best people, welcome them like family, connect them with opportunities, and let them do what they do best: produce innovative solutions to technology problems.
Our culture gives us a competitive advantage by keeping our employees happy, healthy, and by lowering stress levels in a very demanding industry. It is no accident that we are recognized as one of the Best Places to Work in Indiana. We focus on giving employees: an incredible work space; a fun, collaborative, and creative atmosphere; an extremely generous compensation package; and dozens of outstanding and unique perks usually not found at one company.
Equal Opportunity Employer–minorities/females/veterans/individuals with disabilities/sexual orientation/gender identity.