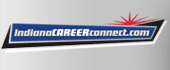 Job Information
Masco Corporation

Digital Experience Intern

in

Indianapolis

,

Indiana
Job Description
Here at Delta Faucet Company we like to treat our interns like real employees. We want you to
be able to experience what it is really like to work here. You will be given the training and support needed to build on skills you already have and will also be contributing to the business every day when it comes to attending meetings, preparing presentations, and hitting deadlines.
In this role, you will work closely with the Digital Experience Team taking on projects to improve the user experience of Delta Faucet Company's websites and owning certain digital maintenance activities. You will have the opportunity to get hands on experience performing UX research and making recommendations from your analysis of gathered data. You will learn key skills in driving performance improvements translating to positive, measurable business outcomes. This role will report to the Digital Experience Analyst. You will have the chance to work with and learn from others across Delta Faucet Company with teams such as Ecommerce, Brand Marketing, Customer Solutions, IT and more.
Responsibilities:
User Experience Improvement – Assist team with projects and tasks to improve the UX of Delta's digital platforms based on specific business goals. Work with cross-functional teams to ensure projects meet program goals and objectives.

Data Analysis – Gather and analyze quantitative and qualitative datasets such as from web analytics tools to generate data-driven recommendations and insights.

Share Insights and Performance – Create presentations, reports, and dashboards to explain research insights to stakeholders and empower users with access to KPI's.

Quality Assurance and Site Maintenance – Perform quality assurance on websites and marketing material.
Education & Experience:
Pursuing a degree in User Experience design, UX research, Human-computer interaction, or related field

Knowledge of user experience research methods (web analytics, surveys, usability studies, etc.)

Knowledge and interest in UX design trends and best practices

Ability and interest to pull and analyze data from multiple tools to form insights and recommendations

Basic knowledge of SEO standard methodologies and terminology (meta & title tags,

keyword targeting, ranking factors, etc.)

Highly ambitious and detail oriented. Ability to organize and prioritize projects efficiently with tight deadlines. Seek out opportunities to collaborate on projects and learn.

Computer proficiency: Microsoft Office (Word, Excel, and PowerPoint)

Excellent oral and written communication skills
Company
Delta Faucet Company
Shift
Full or Part Time
Part time
Masco Corporation (the "Company") is an equal opportunity employer and we want to have the best available persons in every job. The Company makes employment decisions only based on merit. It is the Company's policy to prohibit discrimination in any employment opportunity (including but not limited to recruitment, employment, promotion, salary increases, benefits, termination and all other terms and conditions of employment) based on race, color, sex, sexual orientation, gender, gender identity, gender expression, genetic information, pregnancy, religious creed, national origin, ancestry, age, physical/mental disability, medical condition, marital/domestic partner status, military and veteran status, height, weight or any other such characteristic protected by federal, state or local law. The Company is committed to complying with all applicable laws providing equal employment opportunities. This commitment applies to all persons involved in the operations of the Company regardless of where the employee is located and prohibits unlawful discrimination by any employee of the Company.
Masco Corporation is an E-Verify employer. E-Verify is an Internet based system operated by the Department of Homeland Security (DHS) in partnership with the Social Security Administration (SSA) that allows participating employers to electronically verify the employment eligibility of their newly hired employees in the United States. Please click on the following links for more information.
E-Verify Participation Poster: English & Spanish at https://e-verify.uscis.gov/web/media/resourcesContents/E-VerifyParticipationPoster_ES.pdf
E-verify Right to Work Poster: English at https://www.uscis.gov/sites/default/files/USCIS/Verification/E-Verify/E-VerifyNativeDocuments/RighttoWorkPosterEnglish.pdf , Spanish at https://www.uscis.gov/sites/default/files/USCIS/Verification/E-Verify/E-VerifyNativeDocuments/RighttoWorkPosterSpanish.pdf
#LI-DNI
Masco Corporation is a global leader in the design, manufacture and distribution of branded home improvement and building products. Our products enhance the way consumers all over the world experience and enjoy their living spaces. Our portfolio of industry-leading brands includes Behr® paint; Delta® and Hansgrohe® faucets, bath and shower fixtures; Kichler® decorative and outdoor lighting and HotSpring® spas, to name a few.
At Masco, we believe in better living possibilities—for our homes, our environment and our community. Across our businesses and geographies, we seek out these possibilities to grow ourselves, enhance our consumers' lives, create returns for our shareholders and improve the world around us. We believe a strong, supportive presence in the communities where we live, work and do business is vital. We partner with organizations that are as driven as we are to support the growth of our communities, encourage and enable equity and provide safe, affordable housing for all families.
Masco Corporation