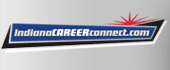 Job Information
Carrier

Director, Finance & CFO Residential HVAC

in

Indianapolis

,

Indiana
Date Posted:
2021-04-01-07:00
Country:
United States of America
Location:
CAI22: Carrier - Indianapolis 30 S Meridian St, Suite 500 , Indianapolis, IN, 46204 USA
ABOUT US
Carrier is a world leader in HVAC, Refrigeration, Fire & Security solutions. For over a century, we have been developing innovative products and services that have changed the way people live and work. That drive for innovation continues today with a renewed focus on creating solutions that will change the world for the better. At Carrier, we see possibilities in everything.
This is a great time to join the Carrier! Our culture is one of leadership, innovation, and sustainability. Our global reach and commitment to employee engagement give every member of the Carrier team opportunities to grow, learn and advance their careers.
ABOUT THE ROLE
If you thrive in a fast-paced environment and are looking for an opportunity to develop your finance career, then we have an excellent opportunity for you. We seek a motivated, analytical, self-starter, Director, Finance for the Residential HVAC Business to contribute to our continued legacy of financial strength.
The successful candidate must be comfortable in a high-performing, fast-paced environment and adapt quickly to produce meaningful outcomes with integrity and commitment to quality. The successful candidate must have a strong understanding of managing and supporting sales and marketing functions while embracing continuous improvement. We evolve our operating model and position the business for rapid growth. This role balances leadership skills with analytical and technical skills. The part will have ownership of the processes for budgeting, forecasting, closing, program management, and sales and marketing support and reporting for the business, including the P&L, balance sheet, and cash flow. The role oversees a team of ten financial professionals.
The successful candidate will implement and drive financial processes to maximize financial reporting and strategic decision-making. This role guides functional and operational leaders on key financial issues and decisions. It works with local and shared service finance teams spanning multiple functions, including accounting, engineering, supply chain, and operations.
RESPONSIBILITIES
Oversee the reporting of accurate and timely financial information of a $3.8B Residential HVAC business

Lead a team of 11 finance professionals of various levels. Recruit and develop this team through performance feedback and coaching on an ongoing basis

Partner with cross-functional team leaders, particularly Engineering, Sales, and Operations, to drive financial performance, strategic decision making, and operational aspects.

Responsible for directing the month-end close, monthly forecast, and annual plan process. Monitor financial performance by measuring and analyzing results, initiating corrective actions, and minimizing variances' impact.

Regularly reviews key performance trends (SG&A, RD&E, discretionary spend, operational expenses, etc.).

Oversee significant financial reserve analysis on a monthly and quarterly basis and recommend process enhancements to drive further visibility and predictability to financial results

Develop financial strategies by anticipating resource needs, staffing requirements while developing operational plans to execute successfully.

Provides technical, financial subject matter expertise to the business leadership team.

Prepares ad hoc analysis and investigations as requested by leadership.

Be vocal in driving an ethical culture in support of UTC policies and procedures.

Drive a culture that embraces and strives for continuous improvement.
TYPICAL EDUCATIONAL REQUIREMENTS:
BA/BS degree in Finance w/12+ years experience

MA/MS degree in Business w/10+ years experience

MBA is preferred.
QUALIFICATIONS
Strong communication skills with the ability to present his or her recommendations effectively and drive actionable results in the organization

Proven track record of establishing a strategic business partner relationship with general management and functional leaders of a multi-divisional organization

Strong knowledge of financial analysis techniques, budgeting/forecasting processes, financial/cost analysis

Expert analytical and spreadsheet development skills, along with prior advanced knowledge of financial consolidation systems and Excel.

Ability to analyze large amounts of data and output it into an understandable format easily communicated to others.

Solid interpersonal skills, including ability/desire to communicate (verbal and written) and collaborate across all functions and organizational levels.

Ability to quickly identify new and innovative processes and ways to work faster and simpler.

Proven ability to delegate, execute with speed and exhibit a bias for action mindset to meet reporting deadlines.

Ability to think outside the box, innovate, take risks, and implement progressive sustainable solutions.

Strong ability to lead and develop diverse teams to achieve high-performance levels in a dynamic, changing environment.

Exposure to Hyperion Financial Management (HFM), SAP, and Microsoft Office products.
Carrier is An Equal Opportunity/Affirmative Action Employer. All qualified applicants will receive consideration for employment without regard to race, color, religion, sex, sexual orientation, gender identity, national origin, disability or veteran status, age or any other federally protected class.
Job Applicant's Privacy Notice:
Click on this link (https://www.corporate.carrier.com/legal/privacy-notice-job-applicant/) to read the Job Applicant's Privacy Notice
Carrier