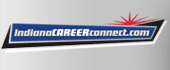 Job Information
Heritage Environmental Services, LLC

Director of Strategic Solutions - Growth & New Ventures

in

Indianapolis

,

Indiana
Director of Strategic Solutions - Growth & New Ventures - Indianapolis, IN
Director of Strategic Solutions - Growth & New Ventures
Corporate

Indianapolis, IN, USA

Salary

Full Time
Health/Dental, Vision,Critical Illness, Accident, Life, Disability, 401K with company match, Flexible Spending Accounts, Tuition Reimbursement, Bonus Program
Primary Purpose
To support and help drive new sustainable, profitable growth through R&D services.
Essential Functions and Responsibilities
Ensures Health & Safety is the number one goal by following policies, processes, and acting in a safe manner at all times.

Identify and develop new R&D business opportunities through joint calls with HES sales team, direct relationships with customers, partners and suppliers, collaboration with HES and THG leadership, trade shows, etc.

Complete sustainability report review, market research, internal HES customer research, etc. to target and qualify HES internal and external R&D opportunities.

Manage R&D opportunities under guidelines of GNV stage gate process.

Review customer contracts to ensure MSA and/or NDA language in place to protect R&D intellectual property (IP). Manage/create new contracts for R&D projects as necessary to ensure HRG IP is protected.

Develop targeted, customized presentations for customer meetings, and coordinate internal prep meetings with HRG/HES personnel as needed to ensure alignment.

Work closely with HRG chemist and engineering teams to evaluate and progress potential R&D opportunities.

Present internal and external R&D sales presentations.

Provide continuous communication regarding R&D opportunity progression to HES sales team and customer, managing expectation and timelines.

Create customer opportunity reports from HRG technical reports.

Attend HES National Sales Meeting.

Attend quarterly R&D meetings.

Attend weekly GNV/R&D meetings to discuss opportunity progression.

Utilize Salesforce for creation and management of GNV opportunities, HRG sample management, R&D campaign activity, logging sales calls, etc.

Utilize Heritage Elements for researching historical R&D projects and for communication with HRG personnel.

Make joint customer calls with the HES sales team to identify R&D opportunities.

Train HES sales team on identification of qualified R&D opportunities.

Travel up to 50%
Heritage believes that each employee makes a significant contribution to our success. That contribution should not be limited by the assigned responsibilities. Therefore, this position description is designed to outline primary duties, qualifications and job scope, but not limit the incumbent nor the company to just the work identified. It is our expectation that each employee will offer his/her services wherever and whenever necessary to ensure the success of our endeavors.
Education: Bachelor's Degree required, Physical science major preferred.
Experience: 10+ years professional sales experience in the environmental or waste industry is required. In lieu of degree 14+ years experience is required in the environmental or waste industry.
Knowledge and Abilities: Excellent market analysis and problem solving skills. Strong analytical, critical and creative thinker. Collaborative and team-oriented. Exceptional written and interpersonal communication as well as presentation skills. Strong knowledge of RCRA, DOT and hazardous waste market. Fluent in Outlook, Excel, PPT and Salesforce. High degree of self-confidence, poise, maturity, discretion, and diplomacy. Ability to work with and act in utmost confidentiality with sensitive leadership information. Regular and predictable attendance is an essential function of this job.
A post offer drug screen will be required.
EEO including disability/veteran
Heritage Environmental Services https://heritageenviro.applicantpool.com
Resources

About Us (http://www.heritage-enviro.com/)

Home

EEO is the Law Poster (https://www.eeoc.gov/employers/upload/poster_screen_reader_optimized.pdf)

Share This Page

Maintained byApplicantPool (http://www.applicantpool.com) - © 2021 Job Map Refresh