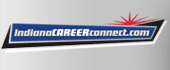 Job Information
American Cancer Society

Director, Philanthropy - Indianapolis

in

Indianapolis

,

Indiana
Director, Philanthropy - Indianapolis
27989
Fundraising
Full-Time Exempt
5 - 7 Years
Indiana - Indianapolis
Distinguished Partners
Bachelors Degree
No
Email a Friend
Save
Save
Apply Now
Position Description:
Save lives. Fulfill yours. At the American Cancer Society, we're leading the fight for a world without cancer. Our employees and 1.5 million volunteers are raising the bar every single day. The people who work at the American Cancer Society focus their diverse talents on our singular mission: to save lives, celebrate lives, and lead the fight for a world without cancer. We achieve our mission by drawing on our core values of integrity, compassion, courage, determination, and diversity. It is a calling. And the people who answer it are fulfilled. Responsible for development and management of a major gifts portfolio within assigned territory developed through the identification, cultivation, solicitation and stewardship of effective relationships with volunteers, board members, corporate leaders, foundations, current and prospective donors. Through effective portfolio management, qualifies and secures funding from donors capable of giving $10k+ and assure donor retention upgrade strategies are successfully executed. • Build relationships with volunteers, board members, corporate representatives, foundations and current and prospective donors toward qualifying and building a caseload of donors • Manage a portfolio of 125 – 150 donors. Create and execute a moves management plan for each qualified donor in portfolio • Work with the market leadership, program, and communications team to secure appropriate project information, including budgets and program content, to create proposals and execute solicitations • Create and submit monthly reports as required to management that accurately reflect caseload activity and performance. • Secure a minimum of $750,000 - 1,300,000+ in major gifts in first year. • Hold a minimum of 220 face-to-face visits with major gift prospects. • Submit a minimum of 24 individuals, corporate and foundation proposals in a balanced portfolio department fundraising goal. • Supporting the effective development of campaign packaging, pricing, and lead gifts for field staff proposals. • Coordinate the stewardship of $10k+ donors who make a gift to ACS; and execute in partnership with stewardship advisor. • Supporting nationwide solicitation of corporate and foundation prospect • Collaborates with Community Development, Cancer Control, Business Planning & Operations, Communications/Marketing and ACS CAN leads to ensure coordinated and interdependent achievement of regional goals. • Maintains a productive and collaborative relationships with the Society's global headquarters departments and other regions; participates on regional and enterprise projects and committees as appropriate.
Position Requirements:
Bachelor's degree and a 5+ year proven track record of securing $100,000+ gifts or equivalent experience. Demonstrates the following Major Gifts Competencies: Customer focus, Strategic mindset, Action oriented, Drives results, Interpersonal savvy, Builds networks, Persuades, Being resilient. Other Skills: • Excellent oral and written communication skills are required, as is computer proficiency. • Successful track record of securing 6, 7, and 8 figure gifts from individuals, corporations and foundations. • Strong working knowledge of the major gifts area; sales management and campaign experience is highly desirables. • Established ability to build and cultivate relationships with individuals, corporations and foundations. • Ability to establish collegial, effective working relationships and partner with staff and volunteers. • Strong financial acumen. • Ability to drive lead generation for individual and corporate major giving opportunities. • The ability to be an ambassador for the American Cancer Society. • Ability to understand work within a complex organizational structure. Experience with planned giving software is preferred. Some travel will be required. We are committed to providing staff with fulfilling opportunities to learn, grow and make an impact in their local communities. We offer staff a generous paid time off policy; medical, dental and retirement benefits, and professional development programs to enhance staff skills.