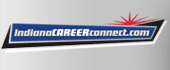 Job Information
Army National Guard Units

ELECTRONICS MECHANIC

in

Indianapolis

,

Indiana
Summary
THIS IS AN INDIANA NATIONAL GUARD TITLE 32 EXCEPTED SERVICE POSITION This position is part of the IN CSMS 1, Indiana National Guard under Position Description Number D1204000. If you would like the complete list of duties, please contact the POC of this announcement.
Responsibilities
Performs troubleshooting and routine repairs.
Performs functional tests, analyzes performance and malfunctions, removes, installs, tests, maintains, modifies, performs alignments and troubleshoots equipment.
Performs field and limited sustainment maintenance to include installation, routine maintenance, repair, and overhaul of fixed and mobile operational communication and electronics systems.
Uses various types of test equipment to include systems test sets.
Performs other duties as assigned.
Requirements
Conditions of Employment
Qualifications
MILITARY GRADES: E-4 thru E-7 COMPATIBLE MILITARY ASSIGNMENTS: ENL CMF: 25, 94 GENERAL EXPERIENCE: Experience or training which demonstrates the applicants knowledge of electrical or electronic theory, knowledge of common testing procedures, skill in the use of hand tools of the electronics trade, and skill in reading schematics. SPECIALIZED EXPERIENCE: 18 months experience or training in utilizing principles, basic functions and application of theory of electronic systems or equipment. Experience in diagnosing problems and determining needed repairs for malfunctions in electronic equipment or systems. Experience in making mechanical repairs that required the use of precision measuring and calibrating equipment. Experience in using complex test equipment such as deviation meters, complex special test panels, etc. Experience which demonstrates the ability to interpret technical manuals, specifications, and publications. Specialized Experience Requirements for NGB Federal Wage System Positions for claiming civilian job experience: Creditable experience must have been performed at least 30 consecutive days and be properly documented.
Experience in the same line of work can only be credited on the basis of a regular 40-hour workweek. Hours per week MUST be documented on resume to receive any credit. PLEASE READ THIS CAREFULLY
Indiana National Guard Federal Technicians will wait 18 MONTHS after being selected for a tenure 1, 2, or 3 position before applying for another Indiana National Guard Federal Technician position on USAJOBS. This includes new appointments, reassignments, promotions, and changes to lower grade.
IF you were selected for any tenure 0 Temporary position, this does not apply to you. IF you were selected for a Temporary Promotion, your 18 month period does not restart and will remain the effective date of your tenure 1, 2 or 3 position. If you would like to request a waiver, download the memorandum template from
https://gko.portal.ng.mil/states/IN/JFHQ/J1%20HRO/Shared%20Documents/Forms/AllItems.aspx
The memorandum will be written by the employee and signed by their supervisory chain. Supervisors will submit the signed memorandum for final review to the HRO Staffing inbox: ng.in.inarng.list.j1hr-hro-s@mail.mil The Human Resources Officer is the final approval for all waivers. If approved, the memorandum will be returned. To be considered, the completed memorandum must be submitted with your application documents before the closing date of this announcement
Education
Additional Information
If you are a male applicant who was born after 12/31/1959 and are required to register under the Military Selective Service Act, the Defense Authorization Act of 1986 requires that you be registered or you are not eligible for appointment in this agency (https://www.sss.gov/RegVer/wfRegistration.aspx). If you are unable to apply online or need to fax a document you do not have in electronic form, view the following link for information regarding an Alternate Application.