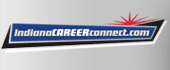 Job Information
Corteva Agriscience

ERP Transformation Program Leader

in

Indianapolis

,

Indiana
Description
IT Global ERP Transformation Program Leader
Who are we, and what do we do?
Corteva Agriscience creates the world's most recognized and premium agricultural solutions to address the greatest challenges in agriculture. With a focus on technology, Corteva Agriscience creates seed and crop protection products that increase productivity and profit for farmers while reducing risks to their business. Every day our digital tools deliver insights our global partners need to thrive now and into the future.
As the world's first dedicated agriculture start-up, we're building a culture that stays curious, thinks differently, acts boldly and takes a stand on what's right for our customers, our co-workers, our partners and our planet. We know we've got big challenges to solve - we hope you'll be part of the solution. Whether you are in the lab or on the farm, teaching classes or crafting code - we need bold thinkers and fearless doers to bring their best to the job at hand. Every role at Corteva Agriscience includes an opportunity to grow what matters.
Corteva Agriscience is looking for an innovative, energetic, and decisive IT Global ERP Transformation Program Leader , a critical position within our IT organization. The Leader of the Future ERP Program is responsible for the successful multi-year global design, delivery and organizational integration of Corteva's S4/Hana based Enterprise Resource Planning solution. The scope of the program includes both technology and business transformation across the domains of Financial Management, Integrated Business Planning, Supply Chain Management and Procurement.
The role will provide the necessary leadership for the creation and design of the detailed ERP solutions architecture and implementation. It will supervise integrated solution design, configuration and development tasks that include not only the technology architecture but also the related business processes and information management required for the design and roll out to be successful. This requires strong leadership of both internal IRC staff and critical external system integration (SI) partners and suppliers.
In close partnership with business leaders and stakeholders, this position is responsible for the implementation of standardized global business processes across the organization and ensuring that they are maintained and controlled consistently. It will be a key driver of change across the global organization and will be accountable for supporting enterprise change management, communications and training.
Corteva is looking to build a high-performance ERP program delivery team and operating model capable of deploying and sustaining the use of this business-critical platform across all of its global locations. The position will work closely with business and IT leadership teams, serving as an expert resource, bringing forth opportunities to leverage the ERP solution to support the efficient running and growth of the organization.
The role will work in collaboration with current IT and business Leadership to manage both domain-specific work streams as well as establish and maintain an integrated approach that ensures all functional areas work seamlessly together.
This role reports to the VP of IT Products, Platforms, and Digital COE and has a team of direct reports, including Solution Architects and Functional IT Leaders, reporting into it as well as contracted/3rd party team members. The role ia collaborates on a day-to-day basis with the Future ERP Program Leadership Team (PLT) and leads the program's robust governance framework. The role also works very closely with the ERP Operations Leader as processes and technologies move into the supported production environment.
Key Responsibilities & Accountabilities - How will you help us grow?
Drive a coordinated approach to ERP-related business process changes and technical system integration across all related ERP domains, both direct and indirect, to ensure the integrity of the overall design.

Coordinate the contributions of external consultants, business functional leads, project managers, as well as business leaders, IT leaders, and domain SMEs.

Understand business drivers and business capabilities (current and future state) and determine corresponding ERP solution architecture design and change requirements to drive targeted business outcomes. Provide subject matter expertise and leading edge-thinking on trends, methodologies, tools, and techniques that will be useful to ERP program activities and the organization.

Partner with the Product and Platform Line Leaders on integration with other solutions and Corteva's enterprise Data Architecture.

Ensure ERP design and configuration work are being conducted based on a well-developed solutions architecture and a detailed set of business, functional and technical requirements.

Ensure effective ownership and execution of an agile based systems development lifecycle methodology. Work closely within and across workstreams to develop and implement standardized global business processes. Manage and resolve complex business issues arising from the implementation of new processes, escalating decisions as appropriate through the program's governance framework.

Prepare and support ERP Steering Committee and Operating Committee meetings aimed at ensuring both the efficiency and effectiveness of the decision-making process.

Work with the core team, business leadership, and implementation partners to author a comprehensive ERP deployment and regional/country rollout strategy and plan.

Coach, mentor, and influence core team members to drive best-in-class planning and delivery.

Conduct top-level relationship management with system integration partner(s) and other third party consulting organizations to assure strategic goals are met and maintained to drive the most cost-effective solution.

Provide guidance and oversight to joint program management office (PMO). Work with PMO to forecast, analyze and control program budget, schedule, and scope.

Provide change management oversight to ensure change is effectively planned and managed and that stakeholder engagement, communication, and all levels of required training are being effectively executed.
Qualifications
Position Requirements & Critical Experience – What You'll Bring
10+ years of expanding leadership roles in large enterprise-scale ERP systems design and delivery across the full program lifecycle.

Bachelor's Degree in Computer Science, Business Information Systems, or related field required and/or experience.

Three to five years of leadership responsibility managing midsize to large teams and influencing senior-level management and key stakeholders.

Demonstrated experiencing leading hybrid teams featuring 2-in-a-box structure as represented by employer and professional services partner.

Strong understanding of financial and supply chain operational process flows (i.e., order to cash, procure to pay, record to report), both conceptually and within the SAP S4/Hana product suite.
Skills / Competencies
Ability to develop strong partnership with the business community.

Self-motivated and a problem-solver who can assess and develop strategies for achieving the needs of the program and its desired goals.

Drive operational efficiency and identify key business processes within the scope of ERP needed to achieve successful business results.

Effective verbal, written and interpersonal skills. Ability to speak to technical-level staff and develop written reporting and presentational content with level-appropriate messaging up to and including the senior executive level.

Ability to work in a matrix environment, particularly in cross-functional teams across multiple lines of business, over whom there may be no direct authority.

Experience using project management software tools, such as MS Project, MS ADO, Jira, and other tools, to effectively lead, manage, measure and report project activities and outcomes.

Excellent project management skills, with demonstrated track record of applying program management principles, practices and techniques with a strong results orientation.

Takes calculated risks to achieve desired results.
Take the next step to #GrowWhatMatters in your career with Corteva and apply today. We look forward to seeing your application.
Corteva Agriscience ™, the world's first dedicated agriculture start-up, serves to enrich the lives of those who produce and those who consume, ensuring progress for generations to come. Our employees fulfill this purpose everyday by building/participating in an inclusive culture where we encourage each other to stay curious, think differently, act boldly and do what's right for our customers, our co-workers, our partners and our planet. With over 20,000 team members from 130 countries, innovating in 140 world class R&D facilities, we have the resources, leadership heritage and partner ecosystem to make a meaningful impact now and into the future.
#GrowWhatMatters
Corteva Agriscience, the agriculture division of DowDuPont, is an equal opportunity employer. Qualified applicants will be considered without regard to race, color, religion, creed, sex, sexual orientation, gender identity, marital status, national origin, age, veteran status, disability or any other protected class. If you need a reasonable accommodation to search or apply for a position, please visit: Accessibility Page for Contact Information For US Applicants: See the 'Equal Employment Opportunity is the Law' poster For our U.S. Affirmative Action Policy, click here
Corteva Agriscience