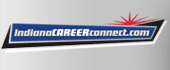 FirstKey Homes, LLC

Field Superintendent

in

Indianapolis

,

Indiana
The Field Superintendent will oversee maintenance work orders and construction project management of residential rental
homes in their assigned FirstKey Homes region. This role will serve as a project manager that interacts with a local vendor
base. In addition, the Field Superintendent will provide training and support to field teams in other markets when needed.
ESSENTIAL DUTIES
• Monitoring upcoming project pipeline and delivery schedule to coordinate efforts across functional groups in the
regions.
• Inspecting homes to create a scope of work that will be the basis of a budget.
● Planning and scheduling renovation projects for homes after residents move out.
● Creating and reviewing budgets using an Excel template.
● Receiving, processing, and dispatching work order requests.
● Managing a vendor base to complete assigned work orders and projects within the FirstKey Homes expected
pricing, quality, and timeframes.
● Negotiating with vendors on the price of work orders.
● Managing field team employees to complete work in a professional and timely manner.
● Completing and submitting change orders for variances to initial budget.
● Managing the open work orders for the assigned area using the company's software platform (YARDI).
● Updating project and work order tracking systems.
● Handling and resolving resident issues involving work orders in a professional manner.
● Reviewing, approving, and submitting invoices weekly.
● Updating local management teams on the status and progress on work orders and project.
● Communicating with other property management team members on project completion status and upcoming
move-in inspections.
● Coaching, training, building consensus, anticipating roadblocks, and motivating regional teams in all facets of
efficient field operations.
● Training regional field teams to ensure budgets are consistent with the quality and pricing standards for the
market.
● Analyzing data and reporting on projects to next level management to influence changes for efficiency and best
practices.
● Assisting with the creation and implementation of policies relating to all areas of field operations.
● This brief summary is not an all-inclusive description of job duties. Other job duties and responsibilities may also
be assigned by the incumbent's manager at any time based upon Company need.
To perform this job successfully, an individual must be able to perform each essential duty satisfactorily. The requirements
listed below are representative of the knowledge, skill, and/or ability required. Reasonable accommodations may be made
to enable individuals with disabilities to perform the essential functions.
WORKING CONDITIONS
● Indoor and outdoor work in all types of weather conditions.
● May sit or stand for several hours at a time; climb up and down stairs multiple times each day; and lift up to 50 lbs.
● Must travel throughout applicable market or regions more than 90% of the time.
REQUIRED EDUCATION AND EXPERIENCE
• High School Diploma or equivalent
• Valid driver's license, auto insurance and own/lease reliable, work appropriate transportation
• Intermediate proficiency with Microsoft Office (Word, Excel, PowerPoint, Outlook)
• Minimum 5 years' experience with Construction Management or similar role
• Strong knowledge of construction practices and sequencing
• Experience with preparing scopes of work, construction schedules and cost estimates
• Experience with building permits and dealing with building officials
• Knowledge of property management cycle
PREFERRED EDUCATION AND EXPERIENCE
• Experience with YARDI or other property management software a plus
• Experience with residential maintenance and renovation
• Experience working in a fast paced, high-growth company
REQUIRED KNOWLEDGE
• Building and Construction — Knowledge of materials, methods, and the tools involved in the construction or repair
of houses, buildings, or other structures such as highways and roads.
• Administration and Management — Knowledge of business and management principles involved in strategic
planning, resource allocation, human resources modeling, leadership technique, production methods, and
coordination of people and resources.
REQUIRED SKILLS
• Critical Thinking — Using logic and reasoning to identify the strengths and weaknesses of alternative solutions,
conclusions or approaches to problems.
• Complex Problem Solving — Identifying complex problems and reviewing related information to develop and
evaluate options and implement solutions.
• Judgment and Decision Making — Considering the relative costs and benefits of potential actions to choose the
most appropriate one.
• Negotiation — Bringing others together and trying to reconcile differences.
• Monitoring — Monitoring/Assessing performance of yourself, other individuals, or organizations to make
improvements or take corrective action.
• Management of Personnel Resources — Motivating, developing, and directing people as they work, identifying the
best people for the job.
• Management of Financial Resources — Determining how money will be spent to get the work done, and
accounting for these expenditures.
• Time Management — Managing one's own time and the time of others.
• Speaking — Talking to others to convey information effectively.
• Writing — Communicating effectively in writing as appropriate for the needs of the audience.
WORK STYLES & BEHAVIORS
• Leadership — Job requires a willingness to lead, take charge, and offer opinions and direction.
• Attention to Detail — Job requires being careful about detail and thorough in completing work tasks.
• Initiative — Job requires a willingness to take on responsibilities and challenges.
• Persistence — Job requires persistence in the face of obstacles.
Achievement/Effort — Job requires establishing and maintaining personally challenging achievement goals and
exerting effort toward mastering tasks.
• Adaptability/Flexibility — Job requires being open to change (positive or negative) and to considerable variety in
the workplace.
FirstKey Homes is an equal opportunity employer and will not tolerate discrimination in employment on the basis of race,
color, age, sex, sexual orientation, gender identity or expression, religion, disability, ethnicity, national origin, marital status,
veteran status, genetic information or any other legally protected classification or status.
Job ID: 2019-2570
External Company Name: FirstKey Homes, LLC
External Company URL: http://www.firstkeyhomes.com/
Post End Date: 5/4/2019