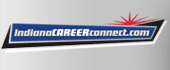 Job Information
Indy Gov

Financial Analyst - IMPD Grants

in

Indianapolis

,

Indiana
Financial Analyst - IMPD Grants
Print
Apply
Financial Analyst - IMPD Grants
Salary
$45,000.00 - $55,000.00 Annually
Location
City County Building, IN
Job Type
Full Time
Department
IMPD-Admin
Job Number
05665
Description

Benefits

Questions
Position Summary
Position is responsible for the analysis and monitoring of the department's budget through invoice payment and tracking. Other responsibilities include working with accounting databases, responding to general requests from internal and external entities, and assisting with the development and updating of financial reports.
Position Responsibilities
Prepares vouchers, requisitions and purchase orders in the PeopleSoft accounting system and submits them to Accounts Payable for processing. Investigates all invoices and claim forms for accuracy and approvals, determines accounting codes (fund, department, account, program, etc.) as needed for payment.
Responds to and resolves most accounts payable questions and issues. Notifies appropriate staff and vendors on account payable problems and concerns.
Processes employee reimbursements.
Supports finance division staff on various projects.
Supports front office operations when necessary.
Cross trains in Department contract processes.
Processes payments with the City purchasing card (P-card) when applicable. Maintains the accounts payable files, documentation, etc.
Updates, maintains, and monitors spreadsheets, databases, and invoices and analyzes for discrepancies.
Verifies contractor payments and invoices to ensure all payments are being collected on time, deposited and accounted for in an acceptable manner.
Monitors construction of capital projects while in progress to ensure quality construction on improvements as all improvements become department property on contracts as assigned.
Reviews and analyses actual departmental expenses versus budget as determined by CFO. Updates monthly financial and variance reports.
Coordinates department wide finance issues with other finance staff. Provides assistance to department.
Administrators and manage in the matters of financial systems and procedures.
Monitors various department operational and performance tracking systems.
Monitors revenue and functions related to the collection of Department revenues.
Manages budget transfers and budget journals as needed by CFO.
This list of duties and responsibilities is not intended to be all-inclusive and may be expanded to include other duties or responsibilities that management may deem necessary from time to time.
Qualifications
Bachelor's degree in public finance or administration, accounting, business, economics or related fields is required. A Master's degree is preferred but not required. Proficiency in the use of software applications is required including, but not limited to; Microsoft Word, Excel and Access, Outlook, mainframe software, etc. Must be able to present complex data and communicate clearly and effectively in small group settings and in public meetings. Must have the ability to work on multiple tasks, often under time pressure and with a variety of public officials.
Independent Judgment
Established policies and procedures direct actions. Independent judgment is used in monitoring and complying department and city policies in day to day financial relation operations. This position works under general supervision and carries out broad and complex assignments requiring comprehensive knowledge in the field of specialization and the organization in order to interpret and apply policies, as well as, develop recommendations for change.