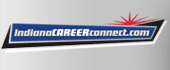 Job Information
Defense Finance and Accounting Service

FINANCIAL SPECIALIST

in

Indianapolis

,

Indiana
Summary
Who may apply: Current permanent DFAS employees in the local commuting area and Military Spouse Priority eligible individuals.
Responsibilities
Provides advanced level financial management advice and assistance in the conduct of financial reviews, analysis, and examination of financial data, records, and reports.
Provides technical advice to staff members in determining courses of action on various administrative and financial matters.
Conducts directorate wide financial reviews of broad scope and participates as a team member on highly complex reviews involving other organizations or sites.
Conducts and/or briefs management at entrance conferences to explain objectives, procedures, scope, and to obtain management's input.
Performs special audits, studies, reports and/or, analysis to evaluate the status of the financial health and/or position of accounting operations based measurements or indicators.
Establishes and monitors internal controls to identify problem areas, determine actions required to improve operating program effectiveness, and ensure and maintain the integrity of financial and accounting information.
Reviews, analyzes and modifies operating programs, practices, and procedures related to assigned area.
Requirements
Conditions of Employment
Qualifications
Specialized Experience: One year of specialized experience equivalent in level of difficulty and responsibility to that of the next lower grade (GS-11) within the federal service, which demonstrates the ability to perform the duties of the position, is required. Specialized experience is defined as identifying functional and operating financial deficiencies; developing programs and recommendations to resolve financial issues; advising and consulting customers on financial matters, and providing guidance and direction to staff. Time-in-Grade: Current or former federal employees who have held a GS position in the preceding 52 weeks, must meet the time in grade requirement. Applicant must have served 52 weeks as a GS-11 or higher grade in Federal Service.
Education
Education does not substitute for specialized experience at this grade level.
Additional Information
If you are unable to apply online, view the following link for information regarding Alternate Application. Moving expenses will not be paid. The Tax Cuts and Jobs Act of 2017 makes certain reimbursements/payments taxable. For information on these changes and the Relocation Income Tax Allowance (RITA), for which some appointees are eligible, click here. Telework availability will be based upon the mission requirements and supervisory determination. We may use this announcement to make a temporary promotion. For some positions, the temporary promotion may be made permanent without further competition. Selections are subject to restrictions resulting from the DoD Program for Stability of Civilian Employment. A two year probationary or trial period may be required. We may use this announcement to fill additional vacancies within 120 days of the closing date. This position is exempt from the Fair Labor Standards Act. Travel requirement is less than 25%. This position is covered by a bargaining unit. Retired Civil Service Employee: Employment of retired Federal employees receiving an annuity is subject to the requirements of the Department of Defense (DoD) policy guidance. (See DoD Instruction 1400.25, Volume 300, at http://www.dtic.mil/whs/directives) This position requires you to obtain and maintain a Level 2 Certification under the DoD Financial Management (FM) Certification Program as a condition of employment. If you are selected, you will have to obtain this certification within two (2) years of your entry on duty in the position unless you are already in a position that requires a Level 2 Certification in which case you must complete the certification within the original 2-year period. Failure to become certified within the required time-frame may be grounds for removal from the position and/or from Federal service. Information about the DoD FM Certification Program is available at https://www.dfas.mil/Portals/98/Documents/Careers/CareerPaths/Finance/DoDFMCertificationProgram.pdf?ver=2020-04-13-164314-517.