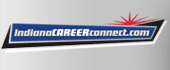 Job Information
Defense Finance and Accounting Service

FINANCIAL SYSTEMS SPECIALIST

in

Indianapolis

,

Indiana
Summary
Who may apply: Current Permanent DFAS Agency Employees; PPP DoD Military Spouse Preference Eligibles. Position is located in: Information and Technology Directorate, Payroll Services. This job announcement may be used to fill similar positions on other teams in the I&T Directorate.
Responsibilities
Requirements
Conditions of Employment
null
Qualifications
One year of specialized experience equivalent in level of difficulty and responsibility to that of the next lower grade (GS-09) within the federal service, which demonstrates the ability to perform the duties of the position, is required. Specialized Experience is defined as: applying financial management to the design and development of financial or accounting systems; designing automated systems using appropriate principles, techniques, policies, and regulations; and providing technical advice regarding financial or accounting system operating problems. Time-in-Grade: Current or former federal employees who have held a GS position in the preceding 52 weeks, must meet the time in grade requirement. Applicant must have served 52 weeks as a GS-09 or higher grade in Federal Service.
Education
null
Additional Information
null