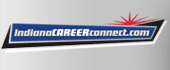 Job Information
3M

General Operator (Indianapolis, IN)*

in

Indianapolis

,

Indiana
At 3M, we apply science in collaborative ways to improve lives. With $33 billion in sales, our 93,000 employees connect with customers all around the world.
3M has a long-standing reputation as a company committed to innovation. We provide the freedom to explore and encourage curiosity and creativity. We gain new insight from diverse thinking, and take risks on new ideas.
Here, you can apply your talent in bold ways that matter.
Job Description:
3M is seeking a General Operator for the Personal Safety Division located in Indianapolis, IN. At 3M, you can apply your talent in bold ways that matter. Here, you go.
Job Summary:
The person hired for the position of General Operator will perform a variety of duties required for various products manufactured at the Indianapolis 3M facility.
This position provides an opportunity to transition from other private, public, government or military environments to a 3M career.
Primary Responsibilities include but are not limited to the following:
Knows and understands all safety requirements for the department.

Able to stand for long periods of time up to 12 hours.

Person needs to be detail oriented for all work being completed.

Ability to follow a daily production schedule under direction of supervisor.

Keep standards and quality up held by 3M.

Able to perform job duties as needed within different work cells to meet the needs of daily production.

Learn and run any necessary equipment to perform the task at hand.

Identify the correct components that need to be pulled for manufacturing processes.

Ability to perform all quality checks and detect any defects before moving products to next operator.

Label all products being shipped out of the facility according to production orders.

Package products as required by the Bill of Materials for transportation.

Completing tasks given within standard labor time.

Clean area as needed during the work schedule and at the end of shift.

Properly shut down equipment after all work has been completed and/or at the end of the shift.

Perform other duties as assigned.

This position may require:

Weekend work

Working overtime
Basic Qualifications:
Possess a High School Diploma/GED or higher (completed and verified prior to start) from an accredited institution.

Minimum three (3) months of previous experience in a manufacturing environment.
Preferred Qualifications:
Minimum six (6) months of previous experience in a manufacturing environment.
Location: Indianapolis, IN
Relocation: Is not authorized
Qualified applicants will be required to take and pass 3M employment testing as a part of the selection process.
Must be legally authorized to work in country of employment without sponsorship for employment visa status (e.g., H1B status.)
Responsibilities of this position may include direct and/or indirect physical or logical access to information, systems, technologies subjected to the regulations/compliance with U.S. Export Control Laws.
U.S. Export Control laws and U.S. Government Department of Defense contracts and sub-contracts impose certain restrictions on companies and their ability to share export-controlled and other technology and services with certain "non-U.S. persons" (persons who are not U.S. citizens or nationals, lawful permanent residents of the U.S., refugees, "Temporary Residents" (granted Amnesty or Special Agricultural Worker provisions), or persons granted asylum (but excluding persons in nonimmigrant status such as H-1B, L-1, F-1, etc.) or non-U.S. citizens.
To comply with these laws, and in conjunction with the review of candidates for those positions within 3M that may present access to export controlled technical data, 3M must assess employees' U.S. person status, as well as citizenship(s).
The questions asked in this application are intended to assess this and will be used for evaluation purposes only. Failure to provide the necessary information in this regard will result in our inability to consider you further for this particular position. The decision whether or not to file or pursue an export license application is at 3M Company's sole election.
Learn more about 3M's creative solutions to the world's problems at www.3M.com or on Twitter @3M.
3M is an equal opportunity employer. 3M will not discriminate against any applicant for employment on the basis of race, color, religion, sex, sexual orientation, gender identity, national origin, age, disability, or veteran status.
Please note: your application may not be considered if you do not provide your education and work history, either by: 1) uploading a resume, or 2) entering the information into the application fields directly.
3M Global Terms of Use and Privacy Statement
Carefully read these Terms of Use before using this website. Your access to and use of this website and application for a job at 3M are conditioned on your acceptance and compliance with these terms.
Please access the linked document by clicking here, select the country where you are applying for employment, and review. Before submitting your application you will be asked to confirm your agreement with the terms.
3M is science applied to life.
At 3M, we are in your cell phone. We are in your car. We are at your doctor's office. You are never more than 10 feet from a 3M product.
3M helps make it possible for many other companies to do what they do.
At 3M, we produce a mind-bending 55,000 products. Our technology expertise started over 100 years ago with ceramics, turning minerals into sandpaper. This expertise has grown to span 46 technology platforms, with thousands of products and applications.
Our scientists are experts at combining our core technologies to invent a surprising range of products. Our people and our products reshape the way we live our lives every day.
From celebrating new ideas to uncovering fresh uses for tried and true products, 3M solves problems for people, for communities and customers around the world.