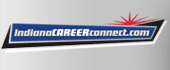 Job Information
Oracle

Global Account Lead

in

Indianapolis

,

Indiana
Provides direction and specialist knowledge in applying the technology/application to client business. Facilitation of customer product/application understanding through presentations demonstrations and benchmarks; provision of support throughout the sell.
As a Principal Sales Consultant you will be responsible as the expert for formulating and leading presales technical / functional support activity to prospective clients and customers while ensuring customer satisfaction. Acts as a technical resource and mentor for less experienced Sales Consultants. Focuses on large or complex sales opportunities that need creative and complex solutions. Develops productivity tools and training for other Sales Consultants. Develops and delivers outstanding Oracle presentations and demonstrations. Leads any and all aspects of the technical sales process. Advises internal and external clients on overall architect solutions.
Leading contributor individually and as a team member, providing direction and mentoring to others. Work is non-routine and very complex, involving the application of advanced technical/business skills in area of specialization. 3 years vendor (sales and marketing) experience. 7 years business experience with relevant computer applications or database/tools. Ability to implement the most advanced product features. Thorough knowledge of system and application design. In depth knowledge of competitors. Demonstrated project management skills. Demonstrated excellent verbal and written communication skills: needs analysis, positioning, business justification, closing techniques. Ability to persuade others through presentations, demonstrations, and written communication. Ability to travel as needed. A/BS degree or equivalent, advanced degree highly desirable.
Oracle is an Affirmative Action-Equal Employment Opportunity Employer. All qualified applicants will receive consideration for employment without regard to race, color, religion, sex, national origin, sexual orientation, gender identity, disability, protected veterans status, age, or any other characteristic protected by law.
Global Account Lead (Moat):
Job Description:
Successful management of Tier 1 global brands and key accounts alongside regional AMs with a focus on driving strategy, cohesion, and greater stickiness with these large clients. Deepen relationships, drive value, and continuously strengthen partnerships with these global clients.
_ _
Responsibilities:
Develop a strategic & cohesive global account plan for each brand/holding company that accounts for how we work with them across all markets, their overall client health and opportunities for expansion in partnership with regional AMs and sales counterparts. Own continuous progress against and evolution of this plan.

Lead and schedule strategic meetings, particularly with execs and c-suite execs at the brand, consistently building contacts, advocates, and champions within the brand across regions, functions, and levels at the brand.

Project manage global initiatives to delivery, ensuring that the client is kept up to date, internal stakeholders are aware of ongoing developments in other regions, and each team member is using a consistent and efficient approach to unify service for the end client

Identify and tee up opportunities for account growth across new markets and areas that they are not using or under utilizing

Assist AMs with proactively sending updates, provide data highlights, better understand their day-to-day challenges and identify ways Moat can provide solutions

Own global client executive relationships and partner with AMs on regional relationships. Keep clients up to date on opportunities that would fit their needs and goals

Understand usage across products and regions by different stakeholder groups in order to develop strategies to increase in a value-driven manner

Overseeing global requests including project managing global reporting requests, participating in global or regional RFPs, joint business plans, global webinars and trainings, and global QBRs

Responsible for retention of current revenue in partnership with sales and identifying and collaborating on driving additional revenue
_ _
_ _
Expectations:
Build a deep understanding of the client s global footprint, their specific goals, the nuances of their largest markets, and POCs and decision makers in each market

Maintain an accurate and up-to-date repository of regionally specific product and technical limitations

Maintain a deep understanding of our core set of products including Analytics, Brand Safety, Reach, and Outcomes as opportunity can differ across regions

Track progression against goals and ultimately successfully deliver against them as laid out in each account plan. Responsible for continuously ensuring that the team is on track to hitting goals and flagging areas where we re at risk as well as escalating needs in order to do so

Represent the Moat brand in the advertising ecosystem; evangelize and advocate Moat s platform and vision and how that fits in with Oracle Data Cloud while proactively creating a positive client experience at a global level

Recognize product needs across the markets and bring back to our product team. Aggregate trends across book of business and use the visibility into these clients to help drive internal conversations around needs and direction of the market.

Engage senior client leadership to develop strong partnerships at the highest level

Partner with sales to understand opportunities and ongoing conversations with the client to build cohesion across the company as well as identifying growth opportunities

25-35% travel expected
_ _
_ _
_ _
Minimum Qualifications:
Bachelor s degree with minimum 6 years of experience in client facing, sales and project management roles

Excellent communication skills to work with internal teams and communicate externally with clients

Strong project management skills with ability to prioritize deliverables, onboard clients and resolve issues in time

Strong problem solving and analytical skills

Experience building relationships with c-suite execs

Ability to collaborate, build consensus, deliver and drive technical decisions with various sized customer stakeholder groups.
Job: *Pre Sales
Organization: *Oracle
Title: Global Account Lead
Location: NY,New York-New York
Requisition ID: 20000GWW
Other Locations: US-IL,Illinois-Chicago, United States
Oracle