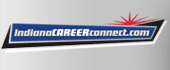 Job Information
Novartis Pharmaceuticals

Health and Safety, Environmental, and Radiation Safety Officer

in

Indianapolis

,

Indiana
313247BR
Job ID:
313247BR
Job Description:
799 million. That's how many lives are touched by Novartis products globally.
The Health and Safety, Environmental, and Radiation Safety Officer is responsible for all HSE compliance aspects of a 24/7 operation of RLT drug product manufacturing plant and team.
Your responsibilities include, but are not limited to:
• As a member of the site lead team, lead the creation of an injury-free work environment that protects employees from hazards (including radiation exposure) using a strong hierarchy of controls
• Contribute to the design, commissioning, and qualification activities for new Indianapolis RLT manufacturing site to deliver a safe, compliant, and efficient operating facility
• Serve as the site Radiation Safety Officer and collaborate with the operations and technical teams to safely manage radioactive materials from raw materials to product and waste
• Drive the implementation and execution of the EHS roadmap defined by AAA, working closely with all functions within the site and broader AAA organization
• Maintain knowledge of and ensure strict adherence to all regulatory compliance standards applicable to AAA and Novartis including Radiation Safety, Governance, Business Continuity & Emergencies Management and Environmental Health and Safety
• Coordinate timely application and renewals for all required EHS permits to ensure continuous operations, and support all regulatory inspections and audits
https://www.youtube.com/watch?v=lhJ9KXNWhEI\n\n\n\n
Position Title:
Health and Safety, Environmental, and Radiation Safety Officer
Minimum requirements:
What you'll bring to the role:
• Degree in industrial hygiene, health and safety, engineering, or related field
• Training in radiation safety and compliance is a significant advantage
• >10 years of HSE leadership experience
• >5 years of experience in HSE management systems in a cGMP environment (background in radiopharmaceuticals, sterile operations, or highly potent materials is an advantage)
• Significant experience building an injury and error-free culture with advanced knowledge of multiple US compliance areas (EPA, OSHA, NRC, etc.)
You'll receive:
Competitive salary, annual bonus, long term incentive (LTI) for select levels, health insurance, paid vacation/holidays, potential flexible working arrangements and employee recognition scheme.
At Advanced Accelerator Applications, we believe the answers are found when highly agile and collaborative people like you are brought together in an inspiring environment. Where you are given opportunities to explore transformative innovation. Where you are empowered to push boundaries/build innovation/challenge assumptions by taking smart risks, and where you're surrounded by people who share your determination to seek the world's toughest medical challenges.
Imagine what you could do at AAA! Start your career conversation today.
Job Type:
Full Time
Company/Legal Entity:
AAA USA Inc.
Country:
USA
Work Location:
Indianapolis, IN
Functional Area:
Technical Operations
Division:
ONCOLOGY
Business Unit:
ADVANCED ACCELERATOR APPLICATIONS
Employment Type:
Regular
EEO Statement:
The Novartis Group of Companies are Equal Opportunity Employers and take pride in maintaining a diverse environment. We do not discriminate in recruitment, hiring, training, promotion or other employment practices for reasons of race, color, religion, gender, national origin, age, sexual orientation, gender identity or expression, marital or veteran status, disability, or any other legally protected status. We are committed to building diverse teams, representative of the patients and communities we serve, and we strive to create an inclusive workplace that cultivates bold innovation through collaboration and empowers our people to unleash their full potential.
AAA Statement:
Advanced Accelerator Applications, a Novartis company, is an innovative medicines company focused on the development of products for targeted radioligand therapy and precision radioligand imaging. We are committed to transforming patients' lives by leading innovation in nuclear medicine.
AAA offers professionals the opportunity to face new challenges and pursue a career in a fast growing, technology driven healthcare company. We are passionate about improving patient health by leading innovation in nuclear medicine. We are looking for people who share our commitment to help us achieve this goal. Advanced Accelerator Applications is an Equal Opportunity Employer (EOE).
Shift Work:
No