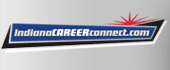 Job Information
Damar Services, LLC

Health Specialist Manager

in

Indianapolis

,

Indiana
Damar Services currently seeking a talented and motivated individual whose primary responsibilities involve oversight of the Health Specialist team ensuring medication administration duties and environment of care as well as ensuring the milieu and environment align with best practice health services and youth are provided prescribed medication. The Health Specialist Manager will also coordinate services and participate in collaboration with the Nursing Department.
Some of the ways we reward how remarkable you are...
Starting Salary $45,000 a year

Receive world-class training of verbal intervention & physical management techniques

Enjoy Medical, Dental and Vision Insurance options

Receive up to $3,000 a year in Tuition Assistance

Save for your retirement with our 401(k) Plan Participation

Take care of loved ones through our Damar provided Life Insurance and additional voluntary options

Protect your income through Short Term and Long Term Disability Insurance options

Enjoy eligible holidays at home while getting paid with our Paid Holiday plan

Take paid time off for rest and relaxation with our PTO plan
Rembarkable way you will make a difference...
Leads, directs, and monitors program processes and actively promoting agency philosophy in delivery of services.

Manages all employee functions including recruitment, on the job training, coaching and mentoring, performance appraisals, and performance management functions of the Health Specialist team.

Responsible for monitoring the execution of Damar's health and environment of care.

Ensures client medication administration daily in line with Core A/B certification.

Coordinates with treatment team to complete accurate Off Grounds Paperwork.

Ensure medication room and cart are organized to meet best practice health standards.

Be aware of all events that affect the mental and physical wellbeing of individuals receiving services and take appropriate action.

Completes and updates mandatory training and other licensure related items in a timely manner.

Maintains documentation that is accurate and legible.

Completes incident reports, including reporting any suspected exploitation, abuse, or neglect of a client.
What you need to be considered...
High School Diploma or GED required.

1 year of people management experience required.

Minimum 1 year of experience working with clients with developmental disabilities.

Minimum age of 18 depending on program and / or department requirements.

Must meet and maintain background screening requirements for all Damar Programs as detailed in policy 1.HR.02 Pre-Employment and Employee Background Checks.

Valid Indiana driver's license and driving record that meets eligibility requirements of Damar's insurance carrier.

Successful completion of pre-employment drug screen and physical required.
ID: 2021-5109
External Company Name: Damar Services, Inc.
External Company URL: www.damar.org
Street: 6067 Decatur Boulevard