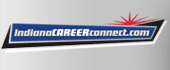 Job Information
Compass Group, North America

HR ASSISTANT (HOURLY, FULL-TIME)

in

INDIANAPOLIS

,

Indiana
Posted Date: Jan 29, 2021
We are now hiring for a full-time *HR ASSISTANT *position.

Location: Butler University- 704 West Hampton Drive, Indianapolis, IN 46208. /Note: online applications accepted only./

Schedule: Shifts will vary. More details upon interview.

Requirement: HR experience.

Additional job functions:
o Assists with and presents New Hire Orientation
o Assists with rewards and employee relations programs i.e. Be a star
o Processes verification of employment and unemployment compensation requests
/*Internal Employee Referral Bonus Available/
We Make Applying Easy! *Want to apply to this job via text messaging? Text *JOB to 75000 *and search *requisition ID number* 450389. *Additionally, you can get in front of the hiring manager faster and share what makes you unique with a *Prerecorded Video Interview! *Click here to learn more!
The advertised program is an AI recruiting assistant that helps you apply to jobs with Compass Group. Message frequency varies. Message and data rates may apply. Text STOP to opt out or HELP for help. Terms and conditions: http://olivia.paradox.ai/moSkg
Diversity of thought and inclusion for all is what drives our success - we invite you to start your journey with us today!
Are you looking for a job with competitive wages and benefits, one in which you can learn and grow while making a difference in the world? We're hiring! Bon Appétit Management Company operates more than 1,000 cafés around the country for corporations, universities, and museums, as well as a few dozen public restaurants. We've led the industry in socially and environmentally responsible sourcing, from sustainable seafood to cage-free eggs. We cook everything from scratch using fresh, local ingredients.
Learn more about careers with Bon Appétit: http://www.bamco.com/careers/
Job Summary
Summary: Provides administrative support to the Human Resources Director on all personnel matters. Assists with payroll processing.
Essential Duties and Responsibilities:
Performs customer service functions by answering employee requests and questions.

Conducts benefits enrollment for new employees.

Verifies I-9 documentation and completes I-9 forms; tracks and initiates updates as required.

Submits online investigation requests and assists with employee background checks.

Conducts audits of payroll, benefits or other HR programs; recommends any corrective action.

Updates HR spreadsheet with employee change requests and processes paperwork.

Assists with processing terminations.

Assists with the preparation of performance review forms.

Assists HR Manager with various research projects and/or special projects.

Assists with the recruitment and interview process.

Assists with the various employee discount coupons by contacting companies as directed by HR Manager.

Schedules meetings and interviews as requested by HR Manager.

Schedules conferences by reserving facilities at local hotels and/or restaurants.

Makes photocopies, faxes documents and performs other clerical functions.

Files papers and documents into appropriate employee files.

Prepares correspondence.

Prepares new employee files.

Processes mail.

Performs other duties as assigned.

Associates at Bon Appétit are offered many fantastic benefits.*
Both full-time and part-time positions offer the following benefits to associates:
Medical

Dental

Vision

Life Insurance/AD

Disability Insurance

Retirement Plan

Associate Shopping Program

Health and Wellness Programs

Discount Marketplace

Identity Theft Protection

Pet Insurance

Voluntary Benefits, including Critical Illness Insurance, Accident Insurance, Hospital Indemnity Insurance, Legal Services, and Choice Auto and Home Program
In addition, full-time positions also offer the following benefits to associates:
Commuter Benefits

Employee Assistance Program

Flexible Spending Accounts (FSAs)
About Compass Group: Achieving leadership in the foodservice industry
Compass Group is an equal opportunity employer. At Compass, we are committed to treating all Applicants and Associates fairly based on their abilities, achievements, and experience without regard to race, national origin, sex, age, disability, veteran status, sexual orientation, gender identity, or any other classification protected by law.
Qualified candidates must be able to perform the essential functions of this position satisfactorily with or without a reasonable accommodation. Disclaimer: this job post is not necessarily an exhaustive list of all essential responsibilities, skills, tasks, or requirements associated with this position. While this is intended to be an accurate reflection of the position posted, the Company reserves the right to modify or change the essential functions of the job based on business necessity. /*Los Angeles applicants: Compass Group will consider for employment qualified applicants with criminal histories in a manner consistent with the requirements of the Los Angeles Fair Chance Initiative for Hiring (Ban the Box ordinance)./
Req ID: 450389
Bon Appetit
Hourly
Compass Group, North America