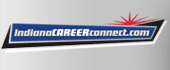 Job Information
Defense Finance and Accounting Service

Human Resources Specialist

in

Indianapolis

,

Indiana
Summary
DFAS is using the DoD Post Secondary Recent Graduate Direct-Hire Authority (DHA) to recruit and appoint qualified recent graduates directly into competitive service positions in professional and administrative occupations. If an individual cannot be appointed within the timeframes specified in the Qualifications section, he/she will not be provided further consideration under this DHA and/or a tentative job offer may be withdrawn. Selections will be made at entry grade of GS-07.
Responsibilities
Provides advisory services to customers, resolves complex issues regarding HR functional areas to include staffing, classification and position management, benefits, learning and development, information systems or labor/employee relations.
Recruitment and Placement: Advises managers on recruitment options and strategies. Work involves recruiting, examining, selecting and placing employees and performing job analysis to develop effective selection tools for specific positions.
Position Management and Classification: Advises managers and supervisors regarding position management and the efficient use of civilian positions. Performs position audits and writes position descriptions and evaluation statements.
Benefits/Workers' Compensation: Advises management and customers on federal benefits programs to include health, life, retirement, Thrift Savings Program (TSP), and Workers' Compensation Program.
Learning and Development: Works with agency customers to assess the training needs of the agency. Participate in the design, development, delivery and evaluation of employee training and development initiatives.
Labor and Management Employee Relations: Advises and counsels managers and supervisors regarding employee relations, labor relations, performance management, leave administration and incentive and performance award programs.
HR Information Systems: Works with functional end-users to ensure the efficient use of HR Information systems; supports data management and retrieval, and development and implementation of system upgrades to support mission requirements.
**DUTIES REFLECT WORK ASSIGNED AT THE FULL PERFORMANCE (GS-11) GRADE LEVEL. DUTIES ASSIGNED AT THE ENTRY GRADE OF GS-07 WILL BE DEVELOPMENTAL IN NATURE.
Requirements
Conditions of Employment
Qualifications
TO BE ELIGIBLE: Applicants must meet Post-Secondary Direct Hire Authority status via one of the following: Must be awarded a degree by an institution of higher education from a public or non-profit institution not more than two years before the date of appointment OR expect to be awarded a degree by a public or non-profit institution of higher learning on or before 31-DEC-2020 OR completed a period obligated service in a unformed service of more than four years and was awarded a degree by an institution of higher education from a public or other non-profit institution not more than four years before the date of appointment. Human Resources will determine your qualifications for each based on your interest and the additional following criteria. Resumes for federal government positions need more detailed work descriptions and accomplishments than a typical private sector resume. Please be sure to clearly describe this in your resume. Combinations of education and experience may also be sufficient. TO BE QUALIFIED: One year of specialized experience equivalent in level of difficulty and responsibility to that of the next lower grade in the federal service, which demonstrates the ability to perform the duties of the position, is required. Specialized experience for each grade level is described as follows: GS-07 Specialized experience is defined as: work performed equivalent to a GS-05 which includes assisting in the application of Human Resources (HR) laws, regulations, principles, systems, policies, methods, and practices to analyze routine facts; research customer inquiries or problems and support the operation of an HR functional area. Volunteer Experience: Experience refers to paid and unpaid experience, including volunteer work done through National Service programs (e.g., Peace Corps, AmeriCorps) and other organizations (e.g., professional; philanthropic; religious; spiritual, community, student, social). Volunteer work helps build critical competencies, knowledge, and skills and can provide valuable training and experience that translates to paid employment. You will receive credit for all qualifying experience, including volunteer experience.
Education
GS-07 Substitution of Education for Experience: One full year of graduate level education or Superior Academic Achievement (http://www.opm.gov/qualifications/policy/ApplicationOfStds-04.asp) may be substituted to meet the specialized experience requirement. Equivalent combinations of successfully completed graduate level education and experience may be used to meet total experience requirements. If you are using education to substitute for the specialized experience, you must submit transcripts at the time you apply. To be creditable, education must have been obtained in an accredited college or university recognized by the U.S. Department of Education (http://www2.ed.gov/admins/finaid/accred/index.html).
Additional Information
If you are unable to apply online, view the following link for information regarding Alternate Application. Moving expenses will NOT be paid. The Tax Cuts and Jobs Act of 2017 makes certain reimbursements/payments taxable. For information on these changes and the Relocation Income Tax Allowance (RITA), for which some appointees are eligible, click here. Telework availability will be based upon the mission requirements and supervisory determination. We may use this announcement to make a temporary promotion. For some positions, the temporary promotion may be made permanent without further competition. Selections are subject to restrictions resulting from the DoD Program for Stability of Civilian Employment. A two year probationary or trial period may be required. We may use this announcement to fill additional vacancies within 120 days of the closing date. This position is Non-Exempt from the Fair Labor Standards Act at the entry, GS-07 level; and Exempt at the GS-09 and GS-11 level. Travel requirement is Occasional. This position is not covered by a bargaining unit. This position will be covered by formal training under the DFAS Career Acclimation Program (DCAP). The purpose of this program is to develop well-qualified, well-trained, high potential employees for future positions within DFAS. Promotion is conditional based on performance, successful completion of training, and availability of higher graded work. Participants who do not successfully complete the program may be separated. Pay for first time hires to the Federal Government will typically be set at step 1 salary range for their respective grade level. Retired Civil Service Employee: Employment of retired Federal employees receiving an annuity is subject to the requirements of the Department of Defense (DoD) policy guidance. (See DoD Instruction 1400.25, Volume 300, at http://www.dtic.mil/whs/directives. Reasonable Accommodation Requests: If you believe you have a disability (i.e., physical or mental), covered by the Rehabilitation Act of 1973 as amended and Americans with Disabilities Act 1990 as amended, that would interfere with completing the USA Hire Competency Based Assessments, you will be granted the opportunity to request a reasonable accommodation in your online application. Requests for Reasonable Accommodations for the USA Hire Competency Based Assessments and appropriate supporting documentation for Reasonable Accommodation must be received prior to starting the USA Hire Competency Based Assessments. Decisions on requests for Reasonable Accommodations are made on a case-by-case basis. If you meet the minimum qualifications of the position, after notification of the adjudication of your request, you will receive an email invitation to complete the USA Hire Competency Based Assessments. You must complete all assessments within 48 hours of receiving the URL to access the USA Hire Competency Based Assessments. To determine if you need a Reasonable Accommodation, please review the Procedures for Requesting a Reasonable Accommodation for Online Assessments here: https://help.usastaffing.gov/Apply/index.php?title=ReasonableAccommodationsforUSAHire