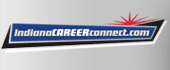 Job Information
SEI, Inc. Security

Immediate Hiring - Temperature Screener - 7am-2pm M-F (Indianapolis)

in

Indianapolis

,

Indiana
Immediate Hiring - Temperature Screener - 7am-2pm M-F
(Indianapolis)
Indianapolis, IN, United States of America
Back
Apply Now
Back
Apply Now
Overview
Security Engineers is actively seeking applicants specially focused on Customer Service!
The backbone of Security Engineers is our team of professional Security Officers.
We stand confident that we set an example for others to emulate when it comes to our uniformed Officers.
As Security Engineers continues to grow, so do opportunities within the company.
Please visit the following web link to learn more about our company.
www.securityengineersinc.com
Job Skills / Requirements
Candidates are needed for a 7am-2pm shift M-F.
The Screener plays an important role in keeping students, faculty, and visitors safe. This position screens visitors, asks questions, and then enters and records the confidential screening outcomes onto a spreadsheet. They will also send people home who do not meet the criteria to enter the building. The right candidate will have a warm personality and be welcoming.
What You Will Do:
Perform initial screening/assessment of students, faculty, and visitors in an effort to prevent infection exposure and provide safeguards upon entry to the building.
Receive, screen, and route individuals entering the building.

Provide hand sanitizer and mask/face covering.

Screen individuals' temperature using various tools which may include temporal infrared thermometers or infrared cameras.

Clean and sanitize workstation and supplies.

Identify and report issues of safety and maintenance.

May conduct additional health testing or screening as directed.
To be considered for employment with Security Engineers, Inc., candidates must:
Security Officer
•Complete required security training
•Be at least 21 years of age.
•Be a U.S. citizen.
•Have no felony convictions, no convictions for misdemeanors involving moral turpitude.
•Be in generally good health and physically able to perform the duties assigned.
•Have a telephone or other reliable means of communication.
•Have a valid driver's license and dependable transportation.
•Have a high school education or suitable equivalent.
•Be literate in the English language and be able to read and understand written orders and instructions, complete standard forms and logs, and compose reports that convey complete information.
These requirements are the minimum necessary for an applicant to be considered for employment with Security Engineers, Inc. However, clients may specify additional requirements for personnel assigned to their sites.
Education Requirements (Any)
High School Diploma or equivalent
Additional Information / Benefits
Benefits: Medical Insurance, Life Insurance, Dental Insurance, Vision Insurance, Paid Vacation, Short Term Disability, Safety Reward Program
This is a Full and Part-Time position
2nd Shift.
Number of Openings for this position: 1
Back
Apply Now
Back
Apply Now