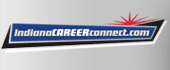 Job Information
BrandSafway

Industrial Coatings Superintendent

in

Indianapolis

,

Indiana
Industrial Coatings Superintendent
Indianapolis,IN
Industrial Coatings Project Manager - Indiana, Kentucky, Ohio
10-20 years' experience in the Industrial Coatings Industry.
Preferred Qualifications:
•OSHA 30 hour training or greater
•CPR first aid training
•SSPC or NACE accreditations
•Operator Qualified in the Pipeline Terminal Field
•Competent with Microsoft word and excel
•CDL (Commercial Driver's License)
Pay:$40/hour. Negotiable DOE
Company truck.
Per Diem as necessary for specific jobs.
Job Ref: 133261
BrandSafway, including its subsidiaries, is an equal opportunity employer and does not discriminate on the basis of race, creed, color, national origin, religion, gender, marital status, sexual orientation, age, disability, special disabled or Vietnam or other era veteran status. Notice to all potential job candidates Please be advised that BrandSafway will never require or ask for any fee from you in exchange for being considered, hired, promoted, transferred or having ongoing employment with us. It is a violation of our Code of Conduct if any employee requests any money or fee from you in exchange for any special treatment or consideration. If anyone, regardless whether an existing employee, or anyone else, requests payment of any fee in exchange for being hired into our company, you may confidentially contact our HR Compliance department at hrcompliance@brandsafway.com and provide the name of the individual and any other documentation or proof of such an act.
BrandSafway