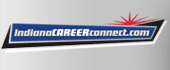 Job Information
Pinnacle Solutions Inc

Inside Sales Account Executive

in

Indianapolis

,

Indiana
Opportunity
Pinnacle Solutions, Inc. is a Gold Partner and Reseller in US and Canada for the SAS Institute, the world's largest privately held software company, and global market leader in analytics software. Pinnacle Solutions is seeking a sales account executive and business development specialist to support its growth and success in US and Canada.
Position
Develop Pinnacle Solutions as a software reseller, services, and cloud provider for SAS in the entire US and Canadian territories. Develop pipeline of new sales opportunities. Partner with SAS Account Executives, and Inside Sales to sell software and services to their accounts. Ensure renewal of SAS software licenses based on annual targets, and coordinate efforts to up-sell and cross-sell opportunities for existing customers. Manage pipeline and coordinate calls, presentations and demos to close software and services opportunities from the above sources. Meet specified targets for software, services, and hosting revenues including new sales, license renewals, and cross/upsell at existing customers.
Primary Responsibilities
Grow Pinnacle Solutions SAS US & Canada sales.

Work with the Pinnacle Solutions and SAS marketing and sales teams to generate new leads.

Convert leads to qualified opportunities.

Close software and services sales to new and existing Pinnacle Solutions SAS customers.

Retain Pinnacle Solution's existing SAS customer portfolio (software license renewals).

Support the sale process

Coordinate sales collaterals, schedule demonstrations and other activities to convert prospects sales.

Coordinate sales campaigns to schedule calls, presentations, demonstrations etc. to convert leads to sales.

Handle pipeline administrative tasks including registration of opportunities and management of the US & Canada pipeline in Pinnacle Solutions' sales and CRM system(s).

Coordinate with SAS Professional Services. Assist as needed with communications between the SAS Business Partner Manager and Pinnacle Solutions to ensure proper communication of service opportunities and timely response from Pinnacle Solutions.

Knowledge, Skills and Abilities

Knowledge of sales techniques and understanding of sales strategies and cycle.

Proven ability and success in closing sales.

Skill in communicating basic technical, business and financial concepts and relating them to SAS applications, consulting services, cloud hosting, and user needs.

Reliable, disciplined individual with perseverance and persuasion skills.

Ability to work independently and as part of a team.

Education

Bachelor's degree, preferably in Business and covering, finance, operations, marketing, MIS and other relevant disciplines.

Experience

Typically requires a minimum of five years of experience in the sales, marketing, or technical support of business and financial software solutions (including related training products and services). Specific industry-related experience may be considered in combination with the above requirements.
Powered by JazzHR