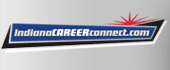 Job Information
Southeastern Equipment Co. Inc.

Intern: Diesel Mechanic

in

Indianapolis

,

Indiana
Come work for a company that is all about their family hometown values and that stands by one team one goal!!
Southeastern Equipment is currently seeking an Intern to work FULL TIME in our Heavy Equipment Service department.  
Eligibility:
New Graduates with degrees in (Diesel, Agricultural or Heavy Equipment)  --OR--
Students currently enrolled in a degree program for Diesel, Agricultural or Heavy equipment mechanics 
You must be capable of learning to perform necessary repairs, service, and maintenance work in the shop and/or out in the field using manufacturer and dealership guidelines.
Duties and Responsibilities: · Work in a safe manner following all rules and regulations. · Efficiently perform machinery maintenance and repairs in the shop and/or field. · Efficiently troubleshoot problems using technical databases and resources. · Communicate with manufacturers using phone and computer programs. · Fully and accurately document work descriptions and all necessary information by way of writing on paper and/or typing it into a computer. · Navigate windows based electronic service manual, wiring diagrams, hydraulic schematics, and parts catalog. · Notice customer urgency and react accordingly to their needs. · Build a cost estimate to complete the job if needed. · Fully follow the dealership and manufacturer service guidelines. · Fill out your own parts requisitions for necessary parts. · Clean up your area using brooms, detergents and water hoses.
Minimum qualifications: · Ability to learn to use a laptop to diagnose mechanical issues
· Proven knowledge of mechanical skills
· Complete set of tools and a tool chest to store them in to stay on location
· Ability to learn heavy equipment operation for positioning and testing
· Valid driver's license with a good driving record
· Submit to and successfully complete a background check, pre-employment drug test and physical
· Ability to read and comprehend instructions
· Must have a high level of self-motivation and fully demonstrate you have the ability and willingness to learn and succeed in this industry
· Ability to report to the branch and/or locations in the field in a timely manner with a professional apperance
Physical Requirements and Work Environment:
While performing the required maintenance and repairs that come with this job you will be regularly required to walk, stand, sit, climb, climb and balance, kneel, crouch, crawl, talk, hear, repetitive bending and repetitive lifting. This includes crawling under, on and around machinery to access repair locations.
You must be able to work in cold or hot, wet or dry, loud and sometimes dusty and muddy conditions.
The use of proper safety equipment to perform all of these tasks is required and will be provided to you. Competitive pay, medical, 401K, paid vacation, company supplied uniforms. EOE.