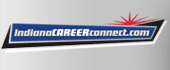 J&J Family of Companies

JJOS DEPLOYMENT LEAD EMEA

in

Indianapolis

,

Indiana
The Johnson & Johnson family of companies is hiring for a Director, JJOS Deployment Lead located at any J&J site in North America or EMEA.
Caring for the world, one person at a time has inspired and united the people of Johnson & Johnson for over 125 years. We embrace research and science -- bringing innovative ideas, products and services to advance the health and well-being of people. Employees of the Johnson & Johnson Family of Companies work with partners in health care to touch the lives of over a billion people every day, throughout the world.
With $71.9 billion in 2018 sales, Johnson & Johnson is the world's most comprehensive and broadly based manufacturer of health care products, as well as a provider of related services, for the consumer, pharmaceutical, and medical devices and diagnostics markets. There are more than 265 Johnson & Johnson operating companies employing approximately 126,500 people and with products touching the lives of over a billion people every day, throughout the world.
If you have the talent and desire to touch the world, Johnson & Johnson has the career opportunities to help make it happen. Thriving on a diverse company culture, celebrating the uniqueness of our employees and committed to inclusion. Proud to be an equal opportunity employer.
This role will be a lead part of the design and implementation of the J&J Operation System (JJOS). Including the design and development of the JJOS approach working with cross functional Supply Chain teams and the integration of Standard Technology and systems and leveraging the existing J&J Production System (JJPS) framework and methodology. Deployment will include execution of a diagnostic, creation of the implementation plans and execution of the transformation projects. They are responsible for training, coaching and mentoring site/supply chain leaders and team members in the JJOS methodology. They ensure that the benefits identified are aligned through leadership and incorporated as necessary into site business plans & goals/objectives. They own the transition of the implementation plan with functional or supply chain teams and on-going coaching & support. The JJOS Deployment Lead needs to have knowledge of the JJPS/JJOS methodology and cross functional experience in the supply chain is critical. Strong communication, collaboration, and execution skills are also very important.
The JJOS Deployment Lead will ensure strong & sustained capability is established through training of the deployment teams through leveraging the J&J Supply Chain Academy and JJPS/JJOS resources. They also own the identification of best / proven practices and working with the JJPS/JJOS Content Leads to document and incorporate them as necessary.
The Deployment Lead will be accountable to ensure that deployment teams execute the transformation projects & deliver the targeted benefits in line with the implementation plan based on the diagnostic. As needed they will execute the System Health Check / Diagnostic to ensure that the methodology across all 4 elements is being followed & consistently deployed.
This leader will work closely with various internal and external stakeholders including but not limited to:
Internal (to Supply Chain): Functional leaders in Plan, Source, Make, Deliver and Quality. Technology and Systems COE The JJPS Regional Leaders and teams as well as the Strategy and Deployment Leadership and the Product Supply team organization.
Key Responsibilities
•Lead the JJOS development/deployment including Technology and systems diagnostics across the Supply Chain. This will include preparation & data gathering (Plan), execution of the diagnostic (Diagnose), creation & approval of the implementation plan (Implement) and delivery of targeted results
oBuild JJOS Capability (Knowledge & Competency transfer)
oCoach & Mentor Implementation Leads & Resources from the next wave of deployment
oDirect support through hands-on execution
•On-going Support to ensure sustainability of transformation and delivery of targeted results
oExecution of Health Checks
oEscalation of any issues/gaps to appropriate levels in the organization (e.g. Segment/Functional/Regional leaders)
•Ensure consistent deployment & integrity of the JJOS Standards including continuous improvement of the JJOS as the organization learns and improves
oCollect Best Practices and Benchmarks (internal & external) and partner with Content Leads to share & include in JJOS
oSuggest deployment process improvements based on site deployment experience.
Qualifications
Qualifications
Education:
A minimum of a Bachelor's degree is required. An MBA or another advanced degree is preferred.
Experience:
10-12 years of related experience in Supply Chain with experience in working in advanced technologies an advantage. Experience in Line Management, Manufacturing, Quality, Organization & People Development is preferred.
Knowledge, Skills and Abilities:
• Strong understanding of financial, operating and business factors relating to Supply Chain is required.
• Demonstrated ability with Change Management and the ability to develop leaders into Change Agents is required.
• Strong partnering and understanding of the Supply Chain, relevant product and process knowledge and how Technology and Systems drive Supply Chain Performance is required.
• Ability to manage and drive a high performance organization and to develop future supply chain leaders is preferred.
• Experience and understanding of both Knowledge & Competency Management is preferred.
• Demonstrated ability to lead & get things done through influence versus line responsibility is required.
• Ability to support and coach teams and change agents throughout the deployment is required.
JJOS Deployment Lead located at any J&J site in North America or EMEA.
Other Requirements
Location of Role: Western Europe or the US
Language Requirements: fluency in English is required, other language(s) preferred
Travel Requirements: There is a minimum travel requirement for this role of 60%. You must be able to comply with this requirement.
Primary Location
Ireland-Cork-Cork-
Other Locations
North America-United States, Europe/Middle East/Africa-Austria, Europe/Middle East/Africa-Belgium, Europe/Middle East/Africa-Germany, Europe/Middle East/Africa-Finland, North America-United States-Massachusetts, North America, Asia Pacific, Europe/Middle East/Africa, North America-Canada, Europe/Middle East/Africa-Czech Republic
Organization
Janssen Pharmaceutical Ltd. (8170)
Job Function
Process Engineering
Requisition ID
1905718155W
J&J Family of Companies