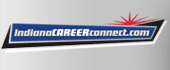 Job Information
Kellogg

Key Account Executive

in

INDIANAPOLIS

,

Indiana
Advance your career as a Key Account Executive / Division Sales Manager. Here at Kellogg we care about and celebrate your success. In this exciting role you will use your selling skills to partner with key decision makers within the Kroger Organization to drive business results. An integral part of the Kellogg Sales team, you'll create sales solutions driven by consumer insights. Maximize and maintain the growth strategy for your accounts—all while building your expertise and network.
At Kellogg we are passionate about our brands, business and our outstanding food. Are you ready to leave your footprint (Or as Tony would say paw print) with an industry leader?
HERE'S A TASTE OF WHAT YOU'LL BE DOING
Account Development – As a Key Account Executive you will develop an annual customer plan to capitalize on Kroger's "Inspired Selling" initiative that sets objectives to support all brands through merchandising, promotions, advertising, shelf space, pricing and new products.

Strategic Partnerships – You will collaborate with customer key decision makers as well as internal cross functional partners to identify opportunities and develop ideas that deliver results and grow market share.

Analytics – Knowing your business will be imperative in driving sales growth. Performing pre and post promotion analysis and revising future programs as necessary will be a key to your success.

Budget Management – You will be responsible for managing trade dollars within your assigned budgets and executing customer specific trade plans.
YOUR RECIPE FOR SUCCESS
Required:
Significant relatedexperience

Account ManagementExperience

Ability to develop, present,and execute customer plans with a focus on customer communication andaccount penetration

Ability to understand marketdynamics, forecast results, and analyze and interpret data

Strong understanding of tradestrategy, retail operation, and negotiation skills

Strong communication skills

Proficiency in Microsoftoffice applications

Motor vehiclehistory with 2 or less moving violations within the last 36 months
Bonus Points:
BA/BS Degree

Extensive experience callingon buyers and / or category managers at the headquarters level

Experience managing tradedollars within assigned budgets

Experience with SyndicatedData (i.e. Nielsen or IRI)
WHAT'S NEXT
The ideal candidate will reside in the Cincinnati, OH metro area and will work from our local office location in Loveland, OH. There may however be flexibility for individuals located in Columbus, Louisville or Indianapolis.
A flexible work schedule andthe ability to travel overnight up to 35% of the time.This may vary depending on location ofresidency.

This position provides participation in the KelloggAuto Reimbursement program for individuals driving at least 5,000 businessmiles annually.
It's best to apply today, because job postings can be taken down and we wouldn't want you to miss this opportunity. To learn more about what's next, click on one of the links below:
New Hire Benefits Guide at http://www.kelloggbenefitsguide.com/

Kellogg Stories and News at http://newsroom.kelloggcompany.com/
THE FINER PRINT
The ability to work a full shift, come to work on time, work overtime as needed and the ability to work according to the necessary schedule to meet job requirements with or without reasonable accommodation is an essential function of this position.
We are an equal opportunity employer and all qualified applicants will receive consideration for employment without regard to race, color, ethnicity, disability, religion, national origin, gender, gender identity, gender expression, marital status, sexual orientation, age, protected veteran status, or any other characteristic protected by law.
Where required by state law and/or city ordinance; this employer will provide the Social Security Administration (SSA) and, if necessary, the Department of Homeland Security (DHS), with information from each new employee's Form I-9 to confirm work authorization. For additional information, please follow this Link at https://e-verify.uscis.gov/web/media/resourcesContents/E-VerifyParticipationPoster_ES.pdf .
Ifyou require reasonable accommodation in completing this application, pleasereach out to ApplicationAssistance@kellogg.com .
GROW With Us.
Kellogg Recruitment
Title: Key Account Executive
Location: USA-OH-Cincinnati
Other Locations: USA-OH-Columbus, USA-IN-Indianapolis, USA-KY-Louisville
Requisition ID: SAL011675
Job Function: Sales and Category Management
Job Type: Professional
Closing Date: Sep 20, 2020, 10:59:00 PM
Relocation Assistance: No
Kellogg