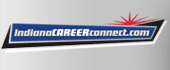 Job Information
CoreCivic

(LCSW) Licensed Clinical Social Worker

in

INDIANAPOLIS

,

Indiana
**Location: POSITION IS LOCATED IN INDIANAPOLIS, IN
**Easy Apply" in less than 10 minutes with your resume
**Work-life fulfillment schedule, Generous PTO, 9 Paid Holidays and Much More!
At CoreCivic , our mental health teams make lasting changes in the lives of offenders, as we set the standards of care in the industry. This is your opportunity to make a satisfying career even more rewarding. CoreCivic is currently seeking Licensed Clinical Social Workers who have a passion for providing the highest quality care in an institutional setting. Using advanced treatment modalities, the Licensed Clinical Social Worker provides comprehensive intervention and mental health assessment of offenders at the independent level of practice. Collaborates with other mental health staff to provide treatment planning and treatment plan follow-up.
The successful candidate should be able to perform ALL of the following functions at a pace and level of performance consistent with the actual job performance requirements.
Conducts mental health screenings and assessments based on review of available records and clinical interviews with inmates.

As part of a mental health team, confers with other clinical staff, e.g., psychiatrists, psychologists, mental health service providers, physicians, nurses and social workers, in order to gather and provide information concerning patient psychologist problems, to ensure treatment act ivies are well integrated and patient care follow-through occurs.

Provides treatment to inmates by developing, implementing and modifying individual treatment plans based on evaluation of needs and level of functioning.

Documents treatment and evaluation activities in the health care record for each person seen.

Maintains strict confidentiality of sensitive materials and information at all times.

Demonstrates a thorough knowledge of psychological counseling theory and techniques by way of treatments and activities used for individuals in caseload.

Provides appropriate mental health assessments, counseling and crisis interventions to address the needs of inmates.
More about CoreCivic!
Headquartered in Nashville, Tennessee with over 70 facilities nationwide, CoreCivic is the leader in partnership corrections with a growing presence in:
CoreCivic Safety , we operate safe, secure facilities that provide high quality services and effective reentry programs that enhance public safety.

CoreCivic Properties , we offer innovative and flexible real estate solutions that provide value to government and the people they serve.

CoreCivic Community , we deliver proven and innovative practices in settings that help people obtain employment, successful reintegrate into society and keep communities safe.
With opportunities in correctional security, education, and healthcare, CoreCivic has a position that's perfect for you.
Each CoreCivic facility is like a small town. Our correctional facilities feature kitchens, dining halls, places of worship, classrooms, vocational training centers, health care clinics, recreational areas, housing units, administrative offices and more. Working together, we provide hundreds of services and perform countless tasks every day. Teamwork is a way of life for CoreCivic employees and how we are able to provide the industry's highest quality safety and security around the clock.
CoreCivic offers a comprehensive benefits package that includes Health, Dental, Vision, Life, PTO, Paid Holidays, 401(k) with company match and paid training!
Qualifications:
Graduate from an accredited college or university with a Master's degree in social work or an appropriate degree in a related clinical area.

Must possess a current, unrestricted license (Licensed Clinical Social Worker).

Must have at least two years of professional level social work experience including one year in a supervisory position.

A valid driver's license is preferred, unless required by contract or applicable statute.

Minimum age requirement: Must be at least 21 years of age.
CoreCivic is a Drug-Free Workplace & EOE including Disability/Veteran.
CoreCivic