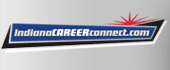 Job Information
Allegion

Machine Operator-1st and 2nd shift

in

Indianapolis

,

Indiana
Creating Peace of Mind by Pioneering Safety and Security
At Allegion, we help keep the people you know and love safe and secure where they live, work and visit. With more than 30 brands, 11,000+ employees globally and products sold in 130 countries, we specialize in security around the doorway and beyond.
Machine Operator VI-Indianapolis, IN
Machine Operator VI
As a Machine Operator, you will be a key part of our business in Fabrication. Reporting to the Fabrication Supervisor, you will be responsible for installing, maintaining, and operating machinery. In this role, you will have the opportunity to impact the safety devices used in your everyday life. You will have the opportunity to create efficiencies in our machining processes and creatively solve problems when they arise. Previous experience in machining is preferred, however, don't let this deter you from applying, as we will support you in your training and development!
If you enjoy working in a fast-paced environment, are looking for an immediate opportunity to join a dynamic team that offers both stability and great benefits, this is the role for you – apply today!
What You Will Do:
Engage in the regular installation, maintenance, and repair of machinery

Effectively operate tools in order to aid in the manufacturing process

Complete periodic checks on equipment and creatively and efficiently solve problems as detected

Understand and ensure commitment to the safety guidelines within the manufacturing floor and across the plant
What You Need to Succeed:
High School Diploma or GED required

Technical training/education with 2 years machine set up and operating experience

Ability to perform repetitive tasks for extended periods

In addition, you ideally bring an ability to perform material, tooling, and fixturing handling activities with a proficiency with hand tools, but if not, we will happily provide the training and support you need to be successful!
Allegion is a Great Place to Grow your Career if:
You are seeking a rewarding opportunity that allows you to truly help others. With thousands of employees and customers around the world, there's plenty of room to make an impact. As our values state, "this is your business, run with it" (https://www.allegion.com/corp/en/careers/culture.html) .

You value personal well-being and balance, because we do too!

You're looking for a company that will invest in your professional development. As we grow, we want you to grow with us.

You want a culture that promotes work-life balance. Our employees enjoy generous paid time off, because at Allegion we recognize that you have a full life outside of work!
What You'll Get from Us:
A commitment to your health and well-being through our comprehensive and affordable medical, prescription and dental insurance plans – starting on your first day

10 Paid Holidays, including Thanksgiving, Black Friday and Christmas Eve, Christmas and New Year's Day + Paid Vacation AND sick time, because your life isn't all about work!

An investment in your future through our 401K program with automatic company contributions and 6% company match with no vesting period

An opportunity to further your education and meet your professional goals through our Tuition Assistance Program

Short Term Disability Coverage in the event you may need it

Competitive starting pay – because you deserve to feel appreciated and rewarded for your contributions

Community involvement and opportunities to give back so you can "serve others, not yourself" (https://www.allegion.com/corp/en/careers/culture.html#serve)
Apply Today!
Join our team of experts today and help us make tomorrow's world a safer place!
www.allegion.com
Indianapolis IN 8506 E 30th
We Celebrate Who We Are!
Allegion is committed to building and maintaining a diverse and inclusive workplace. Together, we embrace all differences and similarities among colleagues, as well as the differences and similarities within the relationships that we foster with customers, suppliers and the communities where we live and work. Whatever your background, experience, race, color, national origin, religion, age, gender, gender identity, disability status, sexual orientation, protected veteran status, or any other characteristic protected by law, we will make sure that you have every opportunity to impress us in your application and the opportunity to give your best at work, not because we're required to, but because it's the right thing to do. We are also committed to providing accommodations for persons with disabilities. If for any reason you cannot apply through our career site and require an accommodation or assistance, please contact our Talent Acquisition Team .
© Allegion plc, 2020 | Block D, Iveagh Court, Harcourt Road, Dublin 2, Co. Dublin, Ireland
REGISTERED IN IRELAND WITH LIMITED LIABILITY REGISTERED NUMBER 527370
Allegion is an equal opportunity and affirmative action employer (https://www.allegion.com/corp/en/careers/equal-opportunity.html)
Privacy Policy
Join Our Talent Network (https://www.applytracking.com/optin.aspx?c=JM%2bYYM49ORLnaCr9EobAURIpQPZbjwuJ)
We are Allegion.
A team of experts.
United under a common desire;
Protect today innovate for tomorrow.
And never settle for the status quo.
We believe in anticipating opportunities
by sharpening our skills
and finding new answers
through collaboration.
We believe in a safer, more secure world.
We believe in providing peace of mind.
We believe in being true to ourselves and to those
who trust-in our protection.
We are many. We are one.
We are Allegion.
Allegion