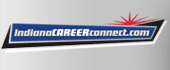 Job Information
PDS Tech Inc

Machine Operator-3rd shift

in

Indianapolis

,

Indiana
• Essential Job Responsibilities:
• 1. Perform basic and detailed machining and assembly tasks to operate at least one machine and/or perform many manual / assembly duties.
• 2. Perform repetitious and previously performed work without supervisory and technical assistance. Assistance may be needed for other work.
• 3. Multi-tasking that requires focused concentration is expected to be learned – must be willing to cross train.
• 4. Utilizes basic skills and experience background to perform machining and manual tasks.
• 5. Process transactions necessary for work situations that requires very good working PC user know-how.
• 6. Improvising sometimes is necessary to solve work problems to maintain work schedules.
• 7. As necessary, supervisor may assign to assist and help others with work.
• 8. Work from verbal or written instructions, work specifications, routing sheets, etc.; uses basic math ---- all in English.
• 9. Perform minor maintenance and work with others to provide assistance with major maintenance projects when assigned.
• 10. May utilize and/or operate material moving equipment, carts, etc. and use some production tools including hand tools and precision devices.
• 11. When assigned perform duties and tasks outside department and job to the best of individual skill and ability.
• 12. Work overtime, weekends, and holidays as work schedules require. In peak periods additional overtime is required.
• 13. Comply with general work rules -- responsible for quality of own work, housekeeping of own work area, and to work safely.
• Education and Experience:
• Generally high school vocational orientated background or related education is preferred, and typically, 3 months to 3 years of fast pace, high volume production experience or similar background or equivalent combination of education and experience is needed to successfully perform job requirements. Time classified in the specific job classifications does not automatically qualify an individual. In addition to the time guidelines, an individual must meet all other job requirements and a company approved job opening must exist.
• Physical Requirements:
• Work requires incumbent to be mobile and in a standing / walking position with ability to lift up to 50 lbs regularly. Uses hands to handle, finger, or feel objects and to perform keyboarding. Also uses hands and arms to reach and grab objects. Sometimes it is necessary to crouch or kneel. Successful performance requires good vision abilities including close vision.
• Extreme temperature, noise level
Hours: 12am to 8am
Days: Monday through Friday
All qualified applicants will receive consideration for employment without regard to race, color, sex, sexual orientation, gender identity, religion, national origin, disability, veteran status, age, marital status, pregnancy, genetic information, or other legally protected status.
PDS Tech Inc