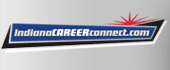 Job Information
Hostess Brands, Inc.

Maintenance Mechanic

in

Indianapolis

,

Indiana
Hostess Brands, LLC, is a large packaged food company focused on developing, manufacturing, marketing, selling and distributing fresh baked sweet goods in the United States such as Ding Dongs®, Ho Hos®, Donettes® and Fruit Pies, in addition to Twinkies®, CupCakes, Voortman's Cookies and Wafers.
Hostess Brands is seeking a talented Mechanic/Engineer in our Indianapolis, IN bakery location. The Maintenance Mechanic/Engineer will be working 32 to 40 hours per week on 1st or night shift. This is an Union hourly paid position and overtime may be available as business needs require. This role will be responsible for a full range of maintenance/engineering assignments using independent judgment to make decisions requiring the application of procedures and practices to specific work situations. One must be embrace working in compliance of all SOP (Standard Operating Procedures), GMPs (Good Manufacturing Practice), Safety and other company policies and procedures in place to promote a healthy and safe work environment and produce quality bakery products.
The ideal candidate will have three to six months minimum vocational experience in a related capacity. Those with maintenance experience in a food processing/bakery and manufacturing or similar environment are highly preferred.
To be successful in this role, one must be able to communicate effectively (English), read specifications for the production area and pay close attention to detail. One must have a high accountability to themselves and the company to come to work during scheduled hours as well as have some flexibility in their schedule as the business needs change.
Repairs and maintains, in accordance with diagrams, sketches, operation manuals, and manufacturer's specifications, machinery and mechanical equipment, such as, motors, pneumatic tools, conveyor systems, and production machines and equipment, using hand tools, power tools, and precision-measuring and testing instruments.

Dismantles devices to gain access to and remove defective parts, using hoists, cranes, hand tools, and power tools.

Inspects used parts to determine changes in dimensional requirements, using rules, calipers, micrometers, and other measuring instruments.

Adjusts functional parts of devices and control instruments, using hand tools, levels, plumb bobs, and straightedges.

Repairs or replaces defective parts, using hand tools and power tools.

Installs special functional and structural parts in devices, using hand tools.

Starts devices to test their performance.

Lubricates and cleans parts.

May set up and operate lathe, drill press, grinder, and other metalworking tools to make and repair parts.

Requisitions supplies, materials, tools, machine parts, and other necessary equipment.

Ensures the proper use, care, and storage of tools and equipment.

Perform bearing analysis and installation.

Welds various types of metal to repair or fabricate metal assemblies (e.g. racks, shelves, stands for equipment, etc.) using appropriate tools (e.g. cutting torch, arc and gas welder, high-speed disk, grinders, files, etc.).

Other duties as defined.

High School or GED equivalent

Three to Six months or more related vocational experience required.
Preferred Qualifications:
Associates or Bachelor' degree in related field (technical or vocational education) highly preferred but not required

Six months or more of experience in the food processing/manufacturing preferred but not required.

HACCP certification preferred but not required

Safety training or certification highly preferred
Knowledge, Skills & Abilities:
Ability to lift 50 lbs. or greater

Ability to communicate effectively (English)

Ability to read specifications and pay attention to detail

Proven attendance in addition to flexibility in scheduling

Ability to apply common sense understanding to carry out detailed instructions – Reasoning skills

Ability to apply mathematical skills – addition, subtraction etc. to perform operations
Working Conditions:
Manufacturing/Factory environment

Varying noise and heat levels.

Responsibilities allow opportunity for varying work routine

Physical Requirements:

Ability to sit (5%), stand (25%), walk (25%), kneel/squat (25%), and bend (20%) for 8 hours.

Ability to lift approximately up to a maximum of 75 pounds, approximately 2 times per week from floor to waist.

Ability to reach overhead various times per day and to ground various times per day.

Climbing stairs and ladders various times per day.

Ability to push/pull refrigeration compressors, 55-gallon barrels, motors, gearboxes, and panels weighing 100-450 lbs. upper body approximately various times per day and whole body various times per day.

According to the U.S. Department of Labor, an Engineer is considered a heavy physical demand level job, defined as occasional exerting force of 5-100 pounds, frequently 50 pounds, and constantly 20 pounds.
Other Essential Elements not listed above include:
Reading, writing, seeing, hearing, communicating, adding, subtracting, understanding instructions, and complete mental capabilities.

Ability tolerate temperature extremes daily.

To be in unprotected heights approximately daily.

Exposure peanut floor, dust, refrigerants, and chemicals daily.

The U.S. Department of Labor also reports near and far acuity, depth perception and color vision are other physical demands.

Machines/Tools Used:

Hand tools, grinder, welder, torch, pipe threader, benders, hard hat, safety glasses, meters, and cutters.

We are an equal opportunity/affirmative action employer. We consider candidates regardless of race, color, religion, gender, sexual orientation, gender identity, national origin, disability, or veteran status, and encourage minorities, females, veterans, and individuals with disabilities to apply.
ID: 2020-1175
External Company Name: Hostess Brands, Inc.
External Company URL: http://www.hostessbrands.com/
Street: 2929 N. Shadeland Ave.